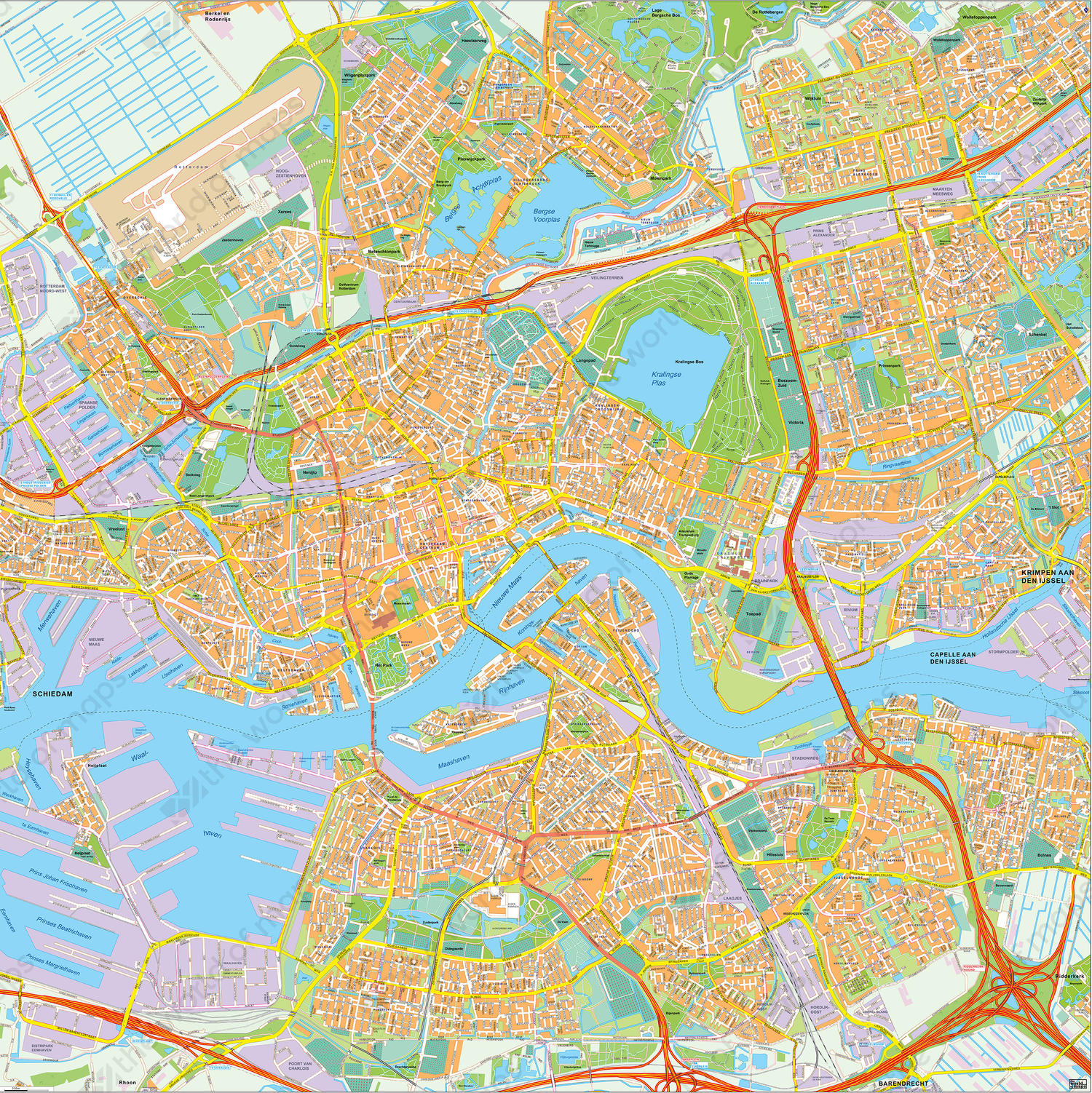 I want to customize this map
Why to buy?
The 'Nieuwe Maas' and the ports of Rotterdam have a central position on this map
Every type of land use is being indicated by a different colour
Clear digital city map of Rotterdam showing almost all streets
Additional information
Digital city map of Rotterdam. Containing almost all streets. Easy to read. Clear, contemporary design.