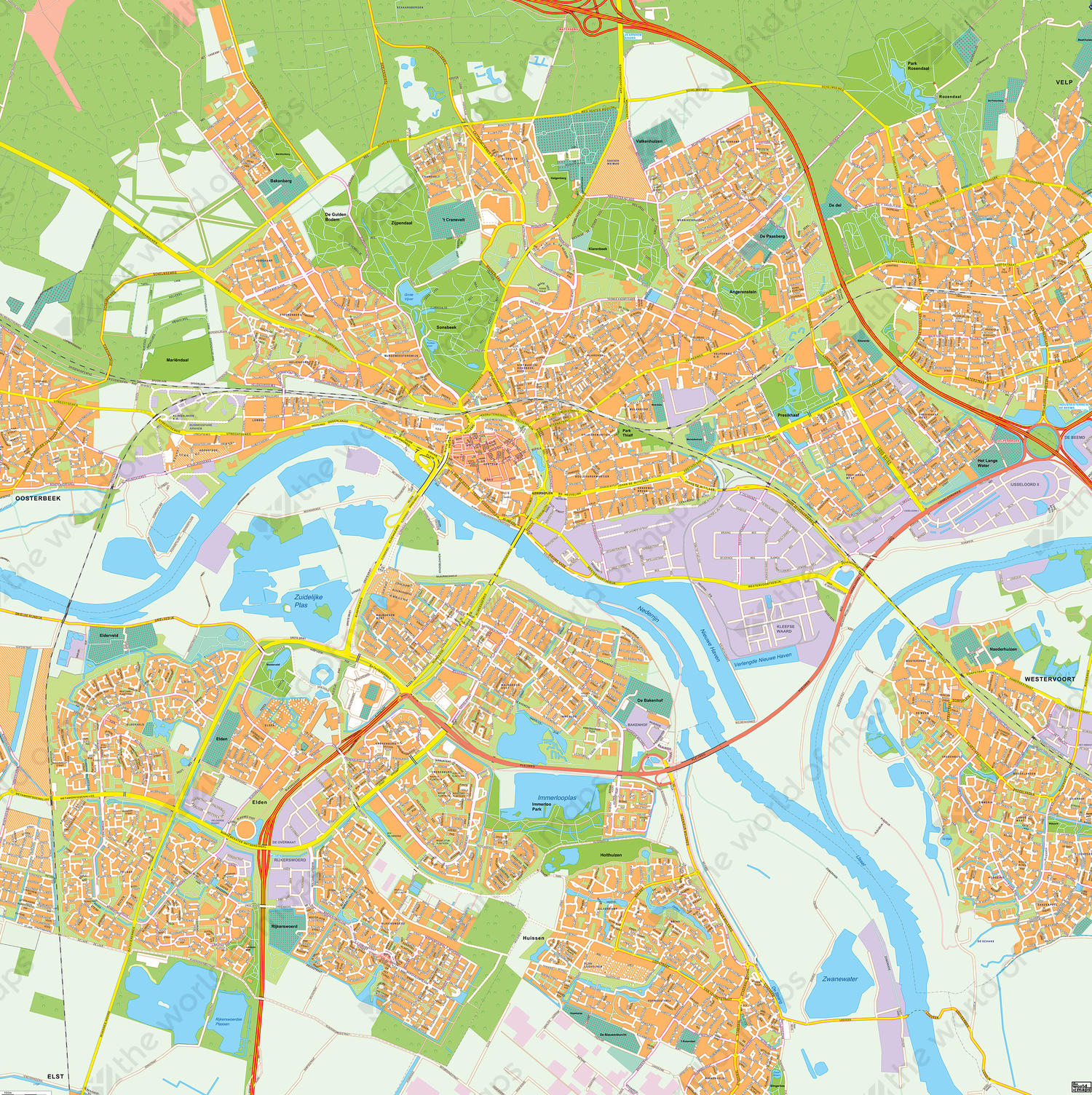 I want to customize this map
Why to buy?
Nice graphically designed digital city map of Arnhem
Provides a clear overview of all streets
Every type of land use is being indicated by a different colour
Additional information
Digital city map of Arnhem. Containing almost all streets. Easy to read. Clear, contemporary design.