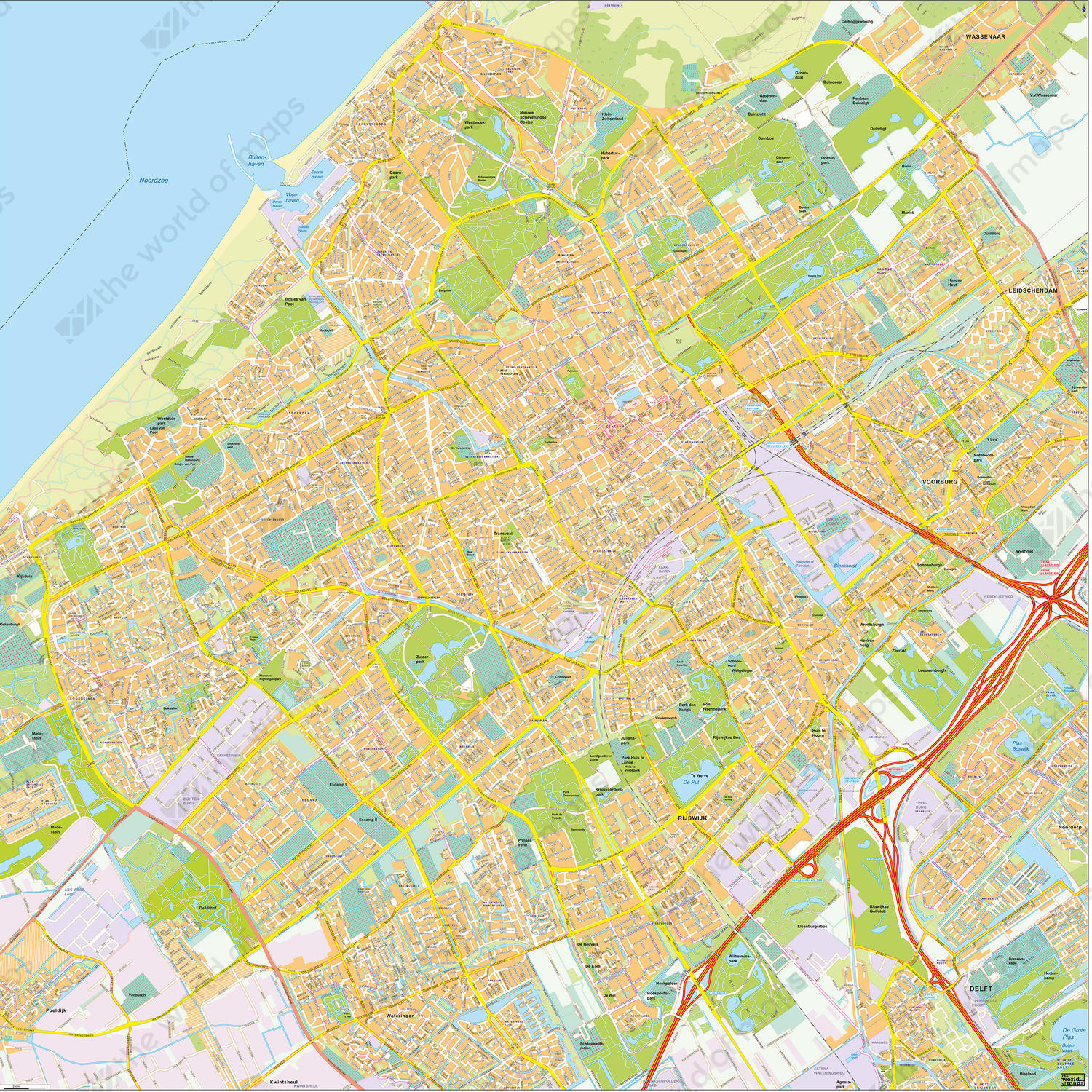 I want to customize this map
Why to buy?
City map of The Hague with almost all streets
Also shows the Dutch coast, the port and the North Sea
Very rich in details and full of beautiful colour tones
Additional information
Digital city map of The Hague. Containing almost all streets. Easy to read. Clear, contemporary design.