What can a map signify?
Advertising agencies and design studios are among our biggest customers of our custom-made maps. In many cases, basic maps function as a guide for ones location. Another function is that they are used as a basis, for example, a street name book that is being created.
"Many media companies prefer to work with the map materials themselves"
Suitable for printing
Digital vector maps are request the most. The quality of the maps are guaranteed by the vector elements, and can be altered anyway you wish. In addition, it can also be used for printing. We can also deliver in any other format type to ensure the integration of the map runs as smoothly as possible.
All of our maps may be shipped throughout the world by request, but it is custom to send our digital maps via e-mail.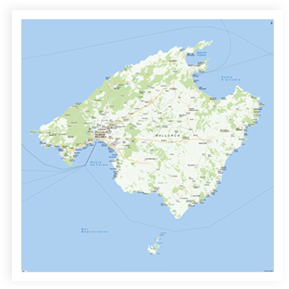 Details are crucial
Media companies mostly request road maps. The road maps are provided as vector files, which guarantees the full editability of the map image.
Compiling a map
Many of our customers in this sector are looking for digital basic material. This makes it even more suitable to add additional content. However, there are also parties that prefer us to create and place the routes,
I'm looking for a custom map
 
locations, or other elements. For these companies we will create the complete map as desired. Please get in touch with us when compiling a map of your own.