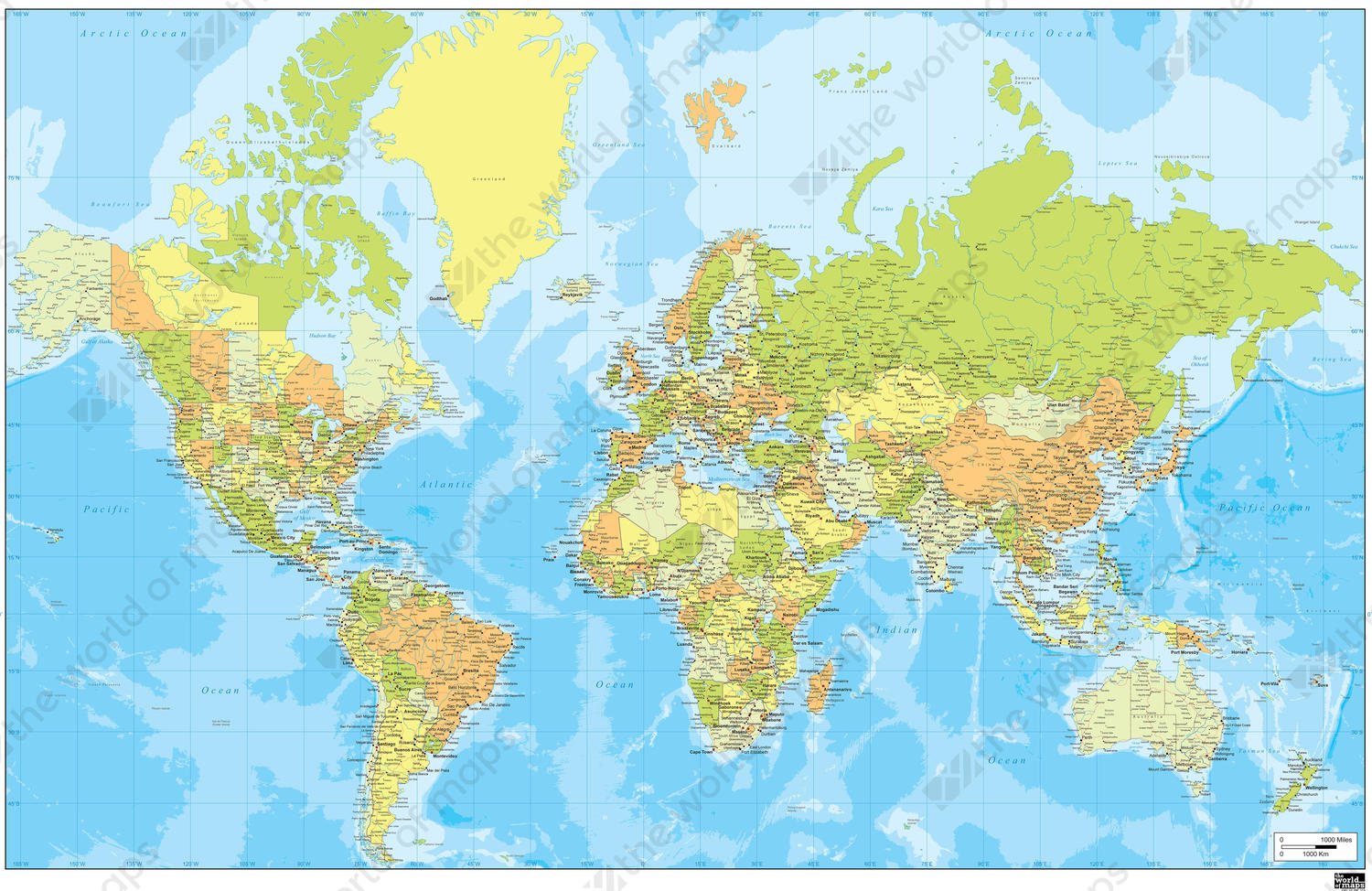 I want to customize this map
Why to buy?
Extra large map of the world
Contrasting green and yellow tones
Clear depiction of countries, capitals, and major cities
Additional information
Digital political contemporary map of the world in English. This map mirrors map 318, but with additional colour tones. A beautiful world map in the Mercator projection in a big format.