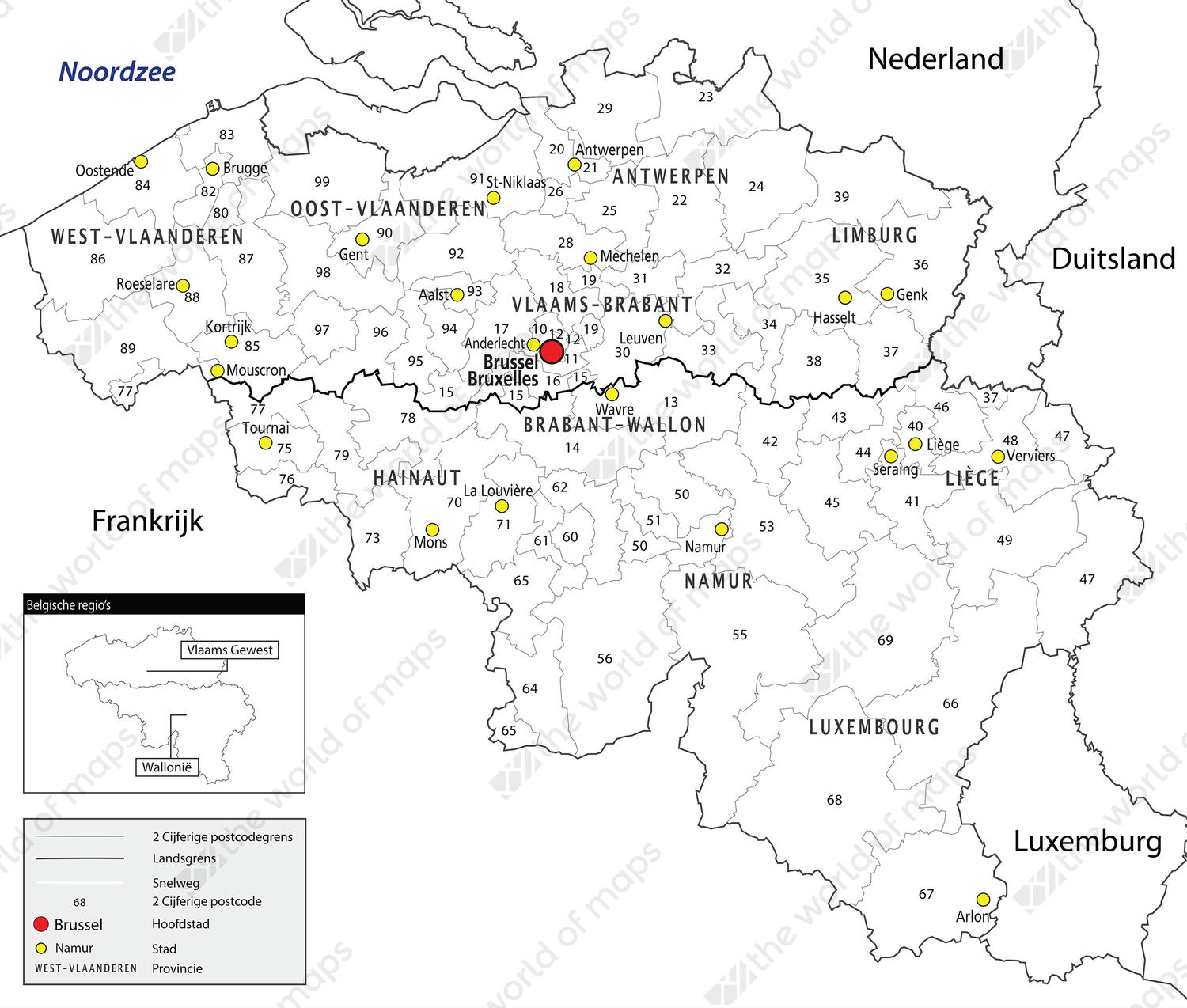 I want to customize this map
Why to buy?
In addition to postal codes, the main cities and provincial names are shown
Clear 2-digit digital zip code map of Belgium
Dutch language
Additional information
2-Digit digital postcode map of Belgium with the Dutch language. Displays all 2-digit zip code areas in a very clear way.