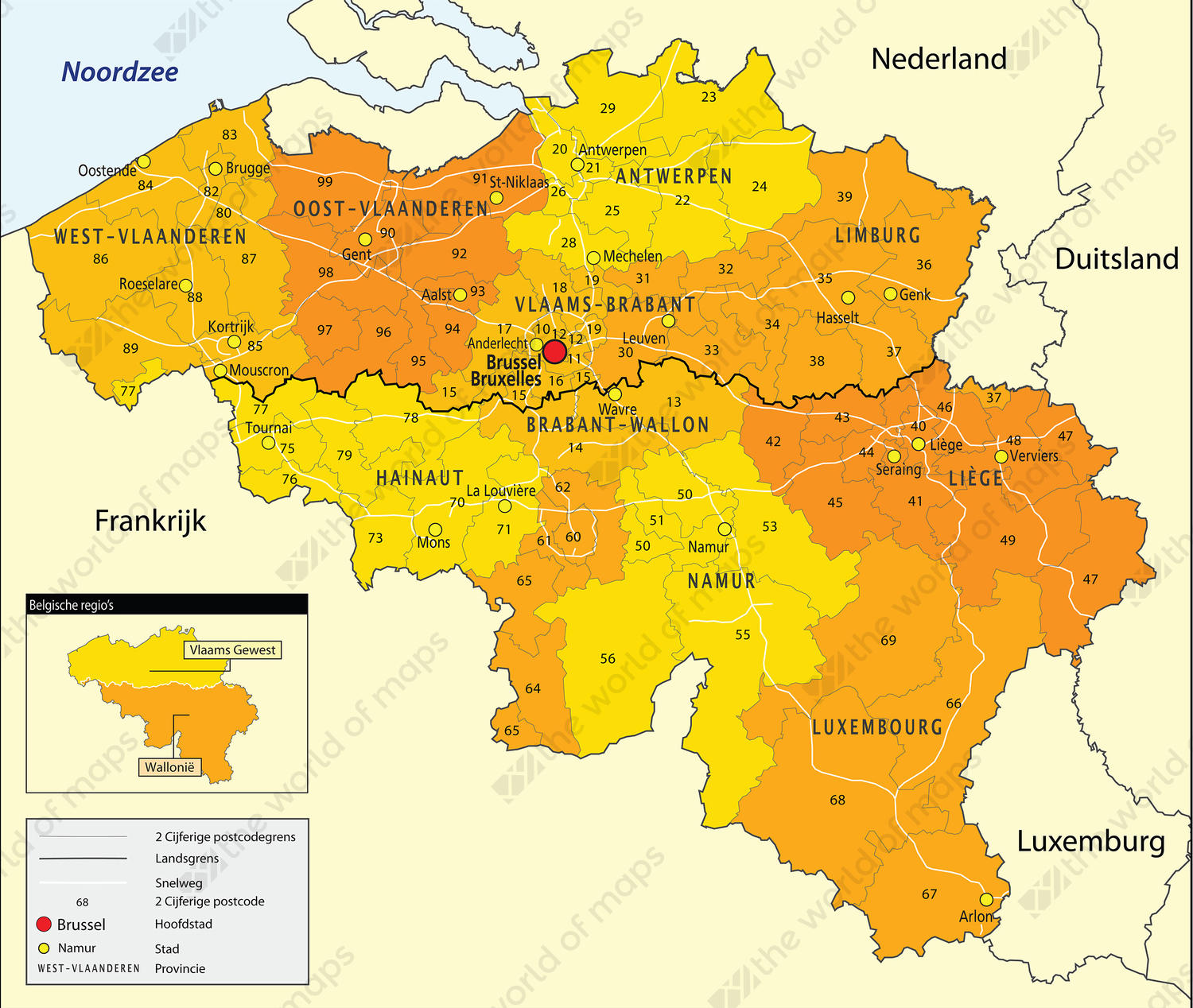 I want to customize this map
Why to buy?
The various zip codes are clearly indicated by, among other things, colour
Dutch language
With legend and miniature map showing the regions
Additional information
2-Digit digital postcode map of Belgium with teh Dutch language. Displays all 2-digit zip code areas in a very clear way.