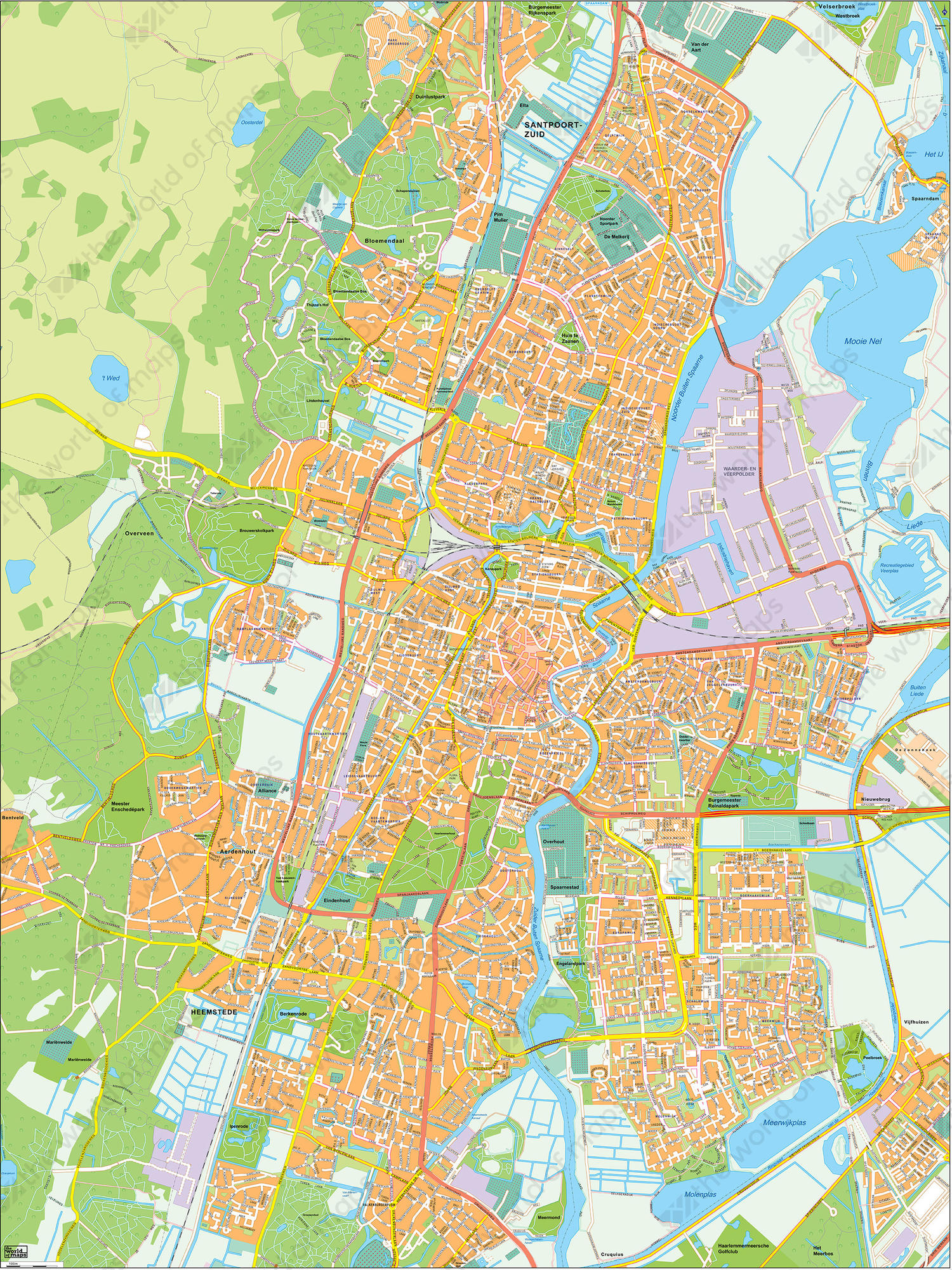 I want to customize this map
Why to buy?
Beautiful digital city map of Haarlem with the river Spaarne that flows through it
The urban planning and variety in land use are also clearly displayed on the map
This city map is showing very detailed all streets and many street names
Additional information
Digital city map of Haarlem. Containing almost all streets. Easy to read. Clear, contemporary design.