Submitted by
webshop
on Thu, 2019-11-14 15:45
Our publishing house is always busy designing maps in new styles, colors and formats. Our most sold map is the world map and therefore it's not surprising that we make this map in so many different styles. Four of our world maps are highlighted below so you can see how different they can be from each other, but also the same.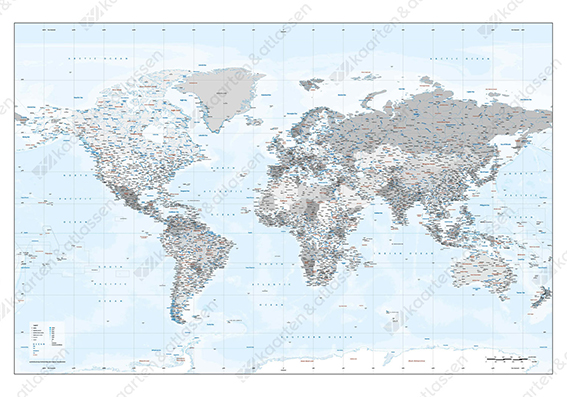 This digital world map in silver tones can be ordered as a JPG or EPS file. By using a calm color palette, this card is ideal for hanging in your home for example. The card is made in English and can be ordered in smaller sizes and in XXL format.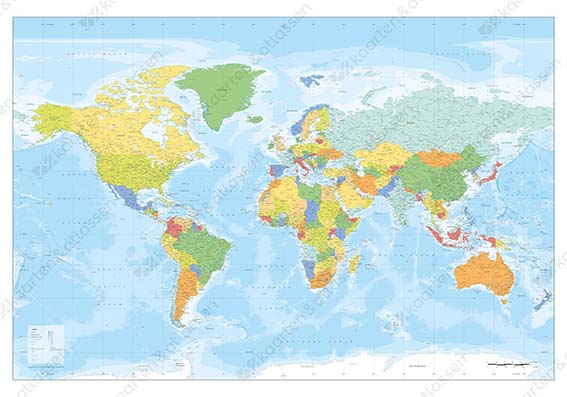 This is a very detailed world map in bright colors. This map can also be read clearly when printed in a smaller format. In addition, just like our other world maps, this map can be ordered digital in our webshop.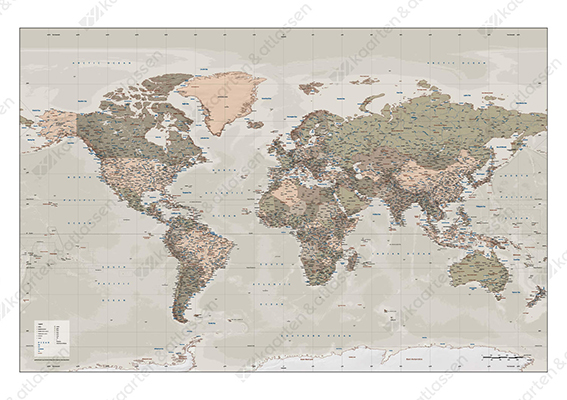 This world map looks nostalgic because of the use of sepia colors. The relief is beautifully displayed in the sea and on the land. The map may look nostalgic, but this is a modern version in the English language and perfect to hang in your home.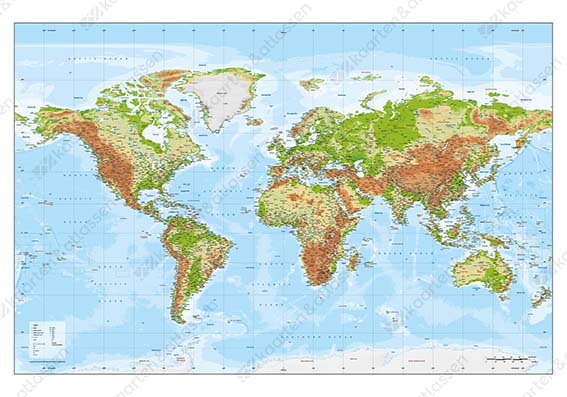 Finally, a very detailed physical world map. In addition to the heights many places, waters and islands are also displayed. For more information about these maps or other cartographic products you can always call or email us.