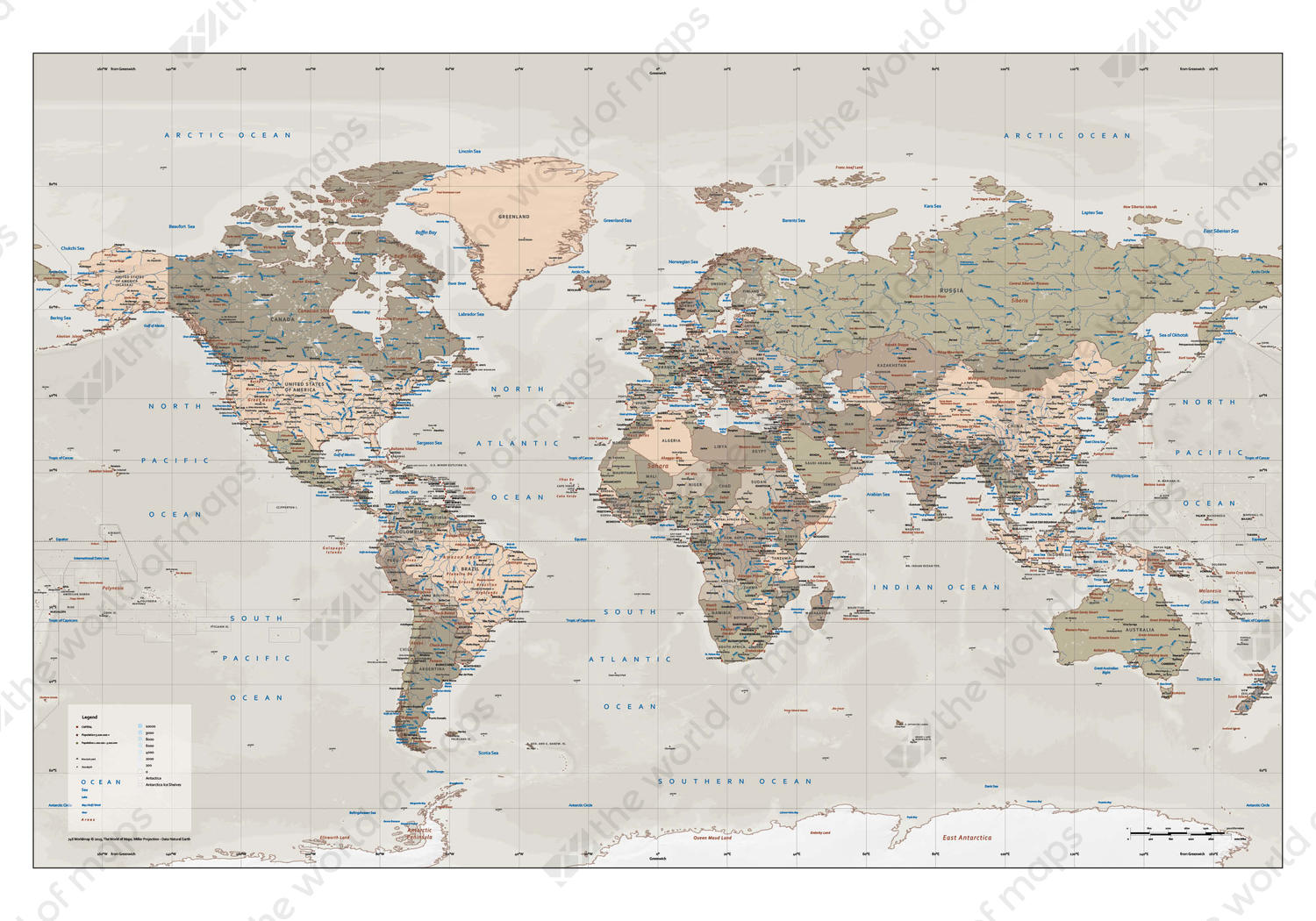 I want to customize this map
Why to buy?
Contemporary styled political map in sepia colours
Beautiful demonstration of sea and land relief
Only available in XXL format
Additional information
Modern digital political XXL world map in English. Very detailed and in an extra large format. The relief is beautifully displayed for both sea and land. Custom made maps in any colour and size can be made by us.