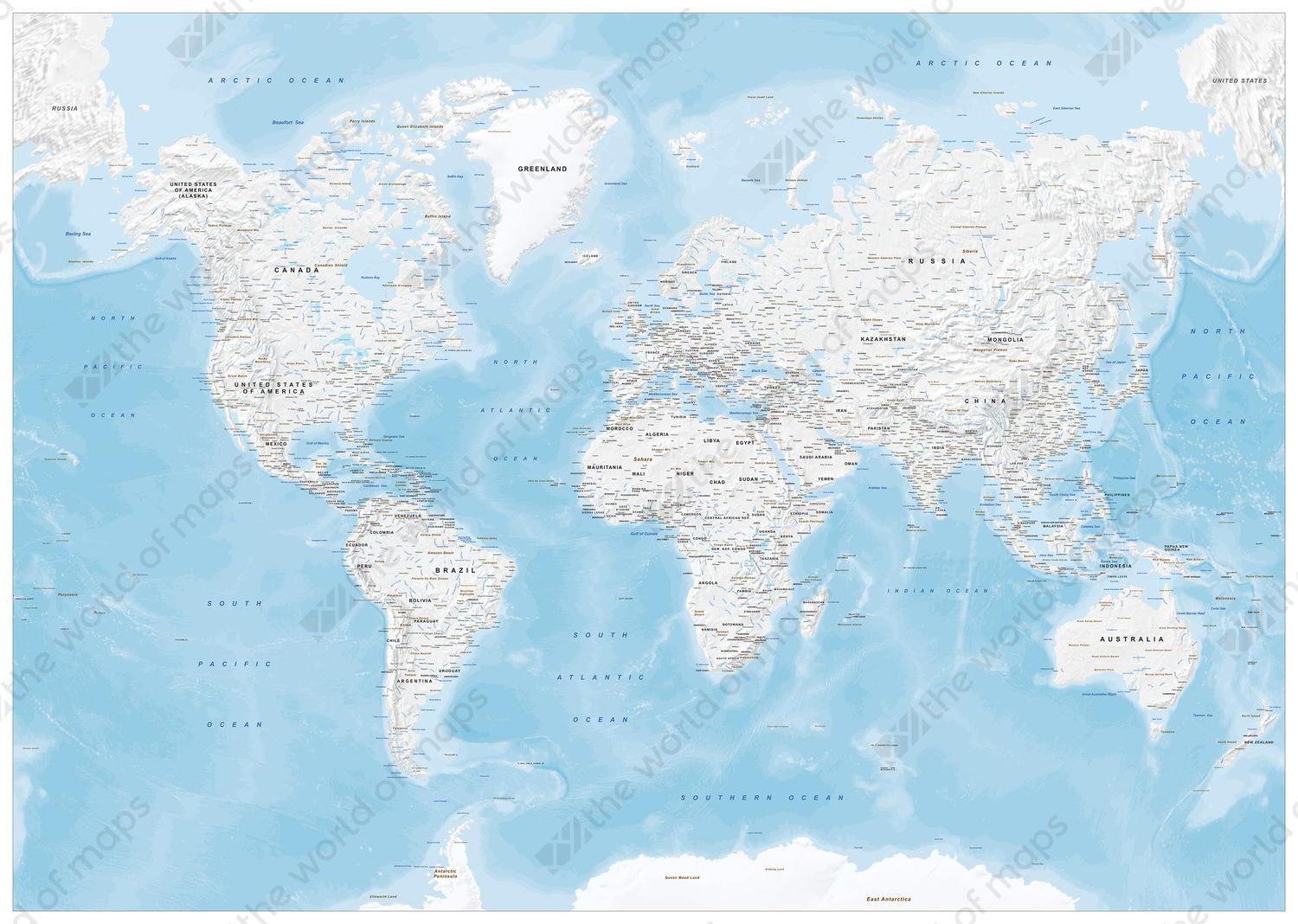 I want to customize this map
Why to buy?
World map in the Van der Grinten projection
Easy to customise to your requirements
Highly detailed with extensive place name coverage
Additional information
Attractive world map with blue seas and white land. English language. Choose your colour options, projection styles and information levels. This digital map is also available as a wall map.