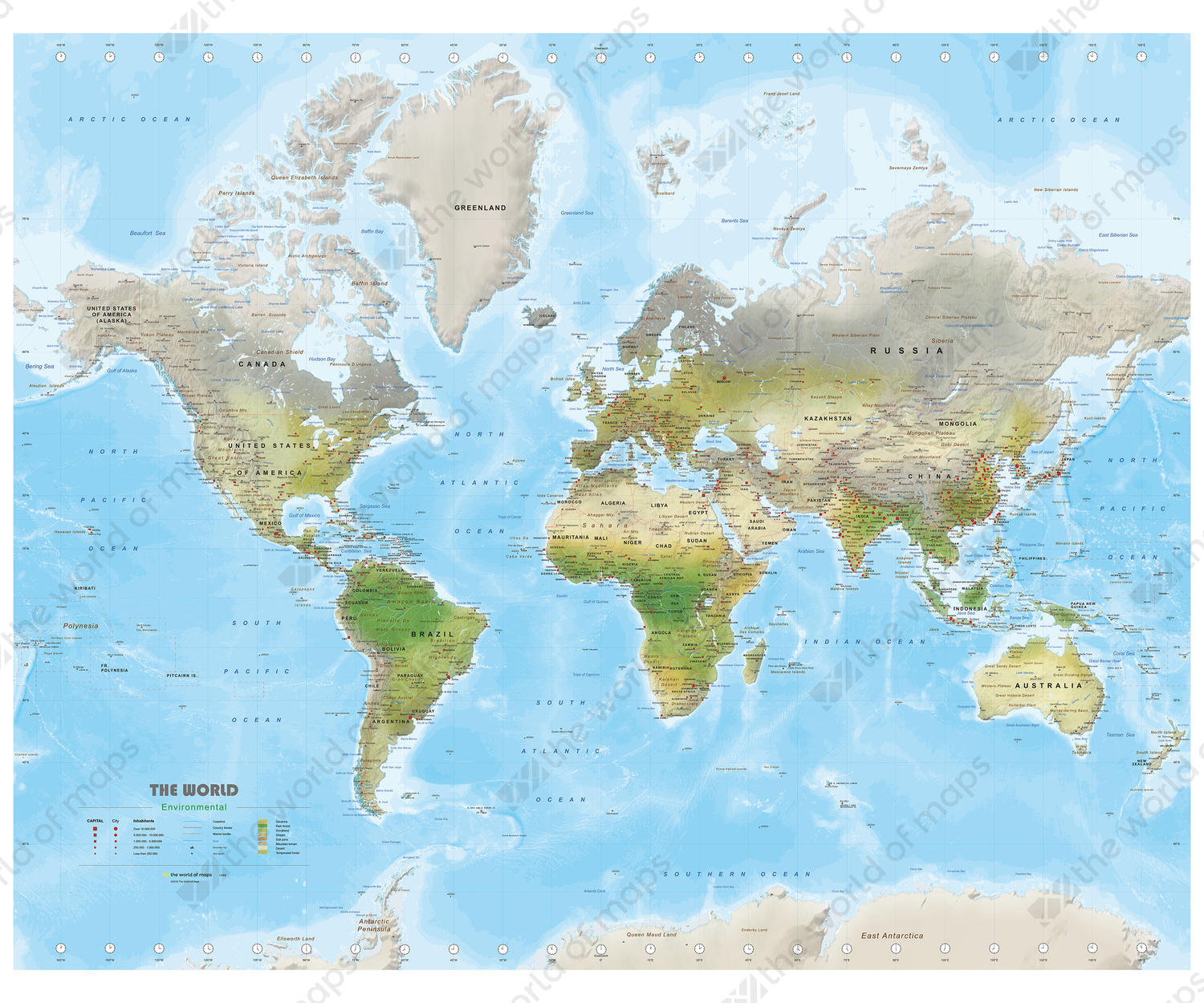 I want to customize this map
Why to buy?
World map in the Mercator projection
Very detailed world map with mountainous surface i.c.m. climate systems
With lots of place names, water names, region names
Surface of the map based on the Köppen climate system
Additional information
English physical / environmental world map. The subsoil is therefore NOT based on the heights on which the usual physical maps are based. In this series we also made a physical map and a political map, this for your information. The map is a production of our own publisher. There are three basic formats of this map; small, medium and large that are also available in various formats. This map can be completely adapted to your wishes. Think of other colors, different projections, more or less information, etc ...
The ai / eps file can be purchased under certain conditions after making an appointment.