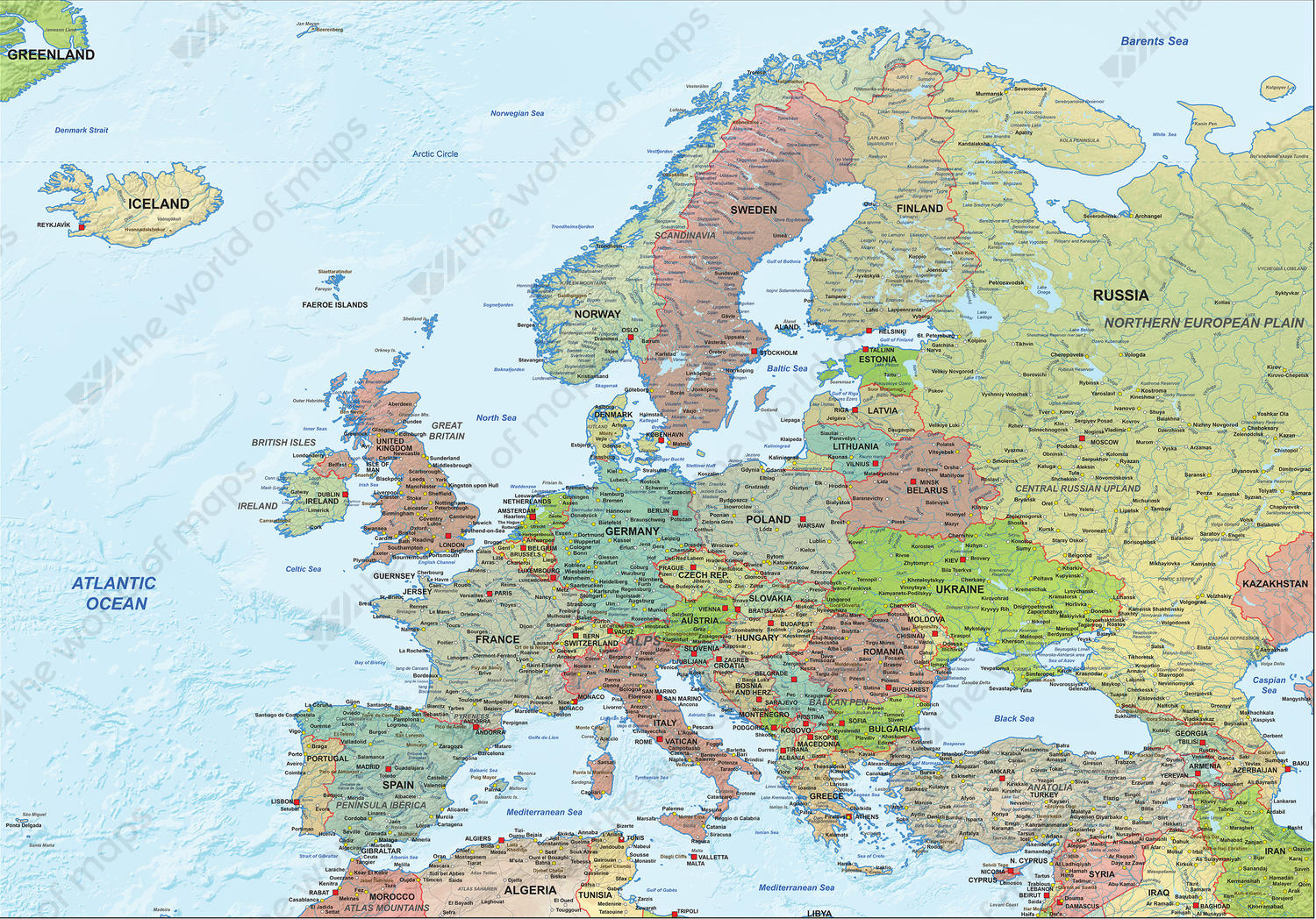 I want to customize this map
Why to buy?
Shows the Arctic Circle
Very detailed political map of Europe with relief
In English
Additional information
A very detailed and comprehensive political map of Europe with terrain shades. The map has a beautiful colour combination, a contemporary look and is in English. We also can provide you with custom made vector maps of continents or large regions.
With countries, capital cities, larger and smaller cities, rivers, water bodies, main roads, mountain ranges, etc. The map contains many names as well.
There is a vector sample as well as a jpg sample downloadable. The vector sample is a default that shows the structure, layers and details of the file as provided. It does not display the exact image of the map itself.