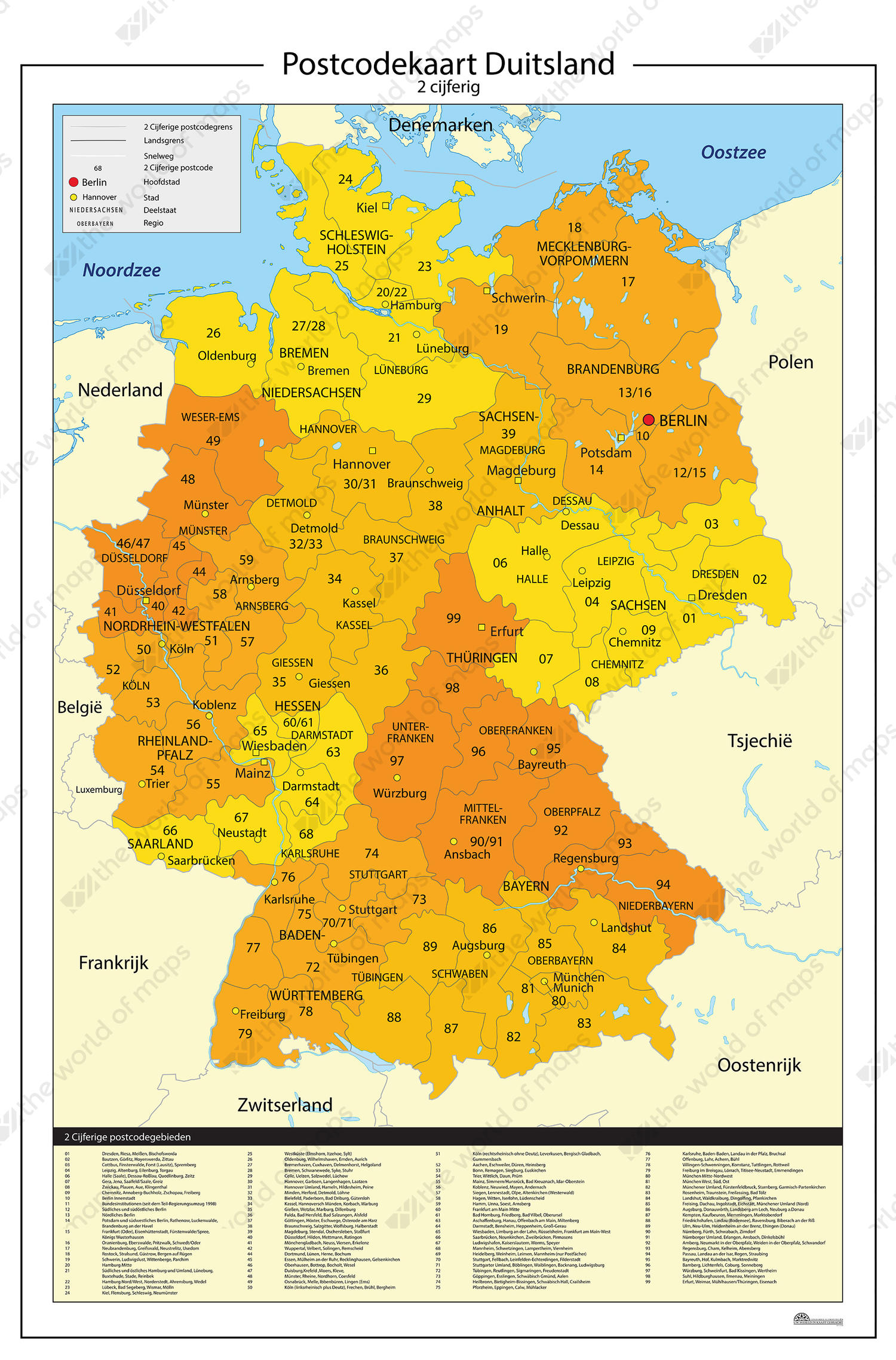 I want to customize this map
Why to buy?
The main roads, waters and main places are displayed
Transparent 2-digit digital postcode map of Germany
All postcodes are separately clickable
Additional information
2-digit ZIP Code map of Germany. Shows in a very clear way all the Germany 2-digit zip codes. The names of the 2-digit areas are displayed separately at the bottom of the map. The map also shows the highways and the larger places.