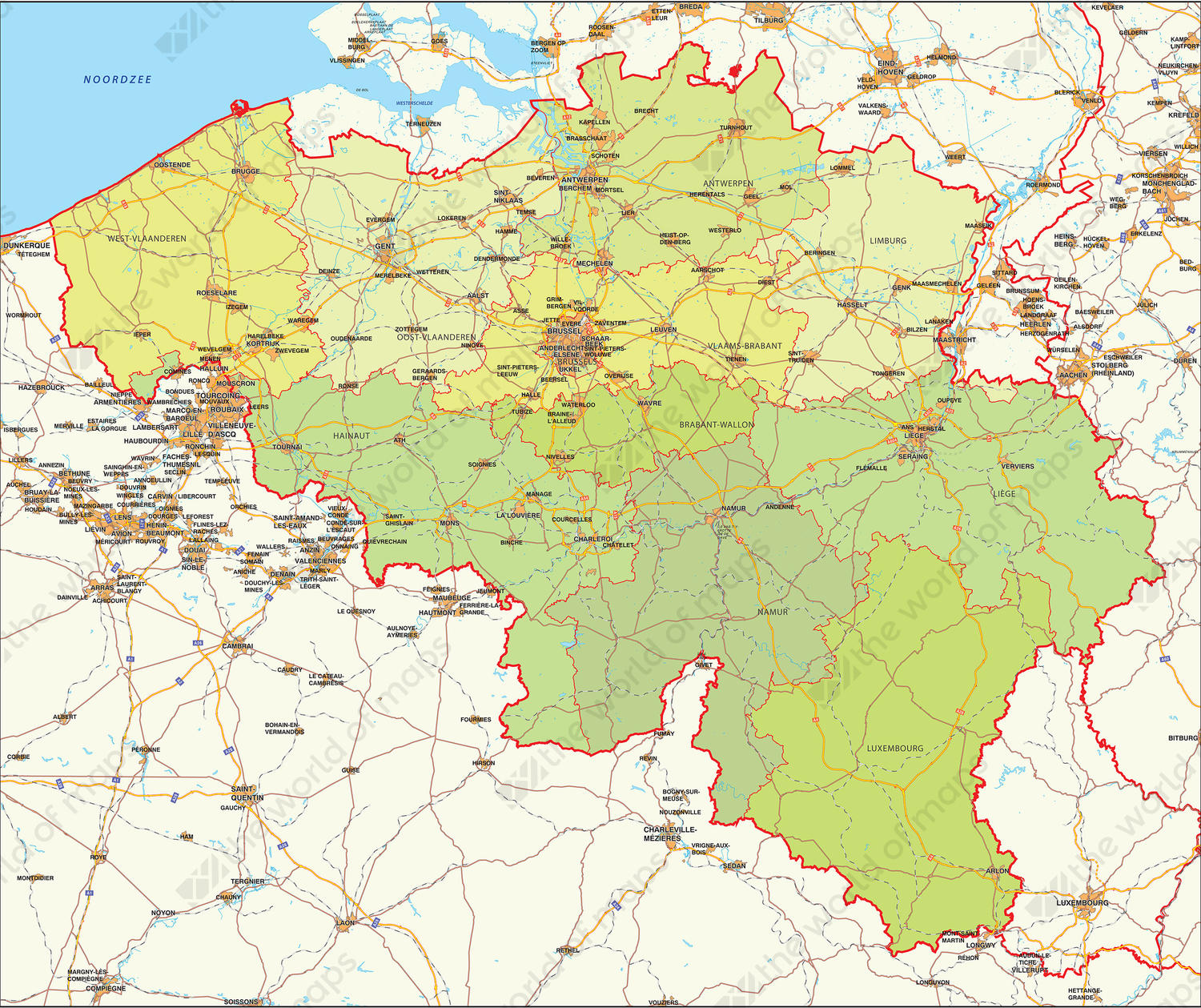 I want to customize this map
Why to buy?
Clear visualisation of provinces through colour use
Showing cities, main roads, water- and railways
Displays the infrastructure of Belgium and its surroundings in a nice way
Additional information
Shows the Belgium provinces in a very clear way. The map contains many places, roads, waters in addition to the county borders and capitals.