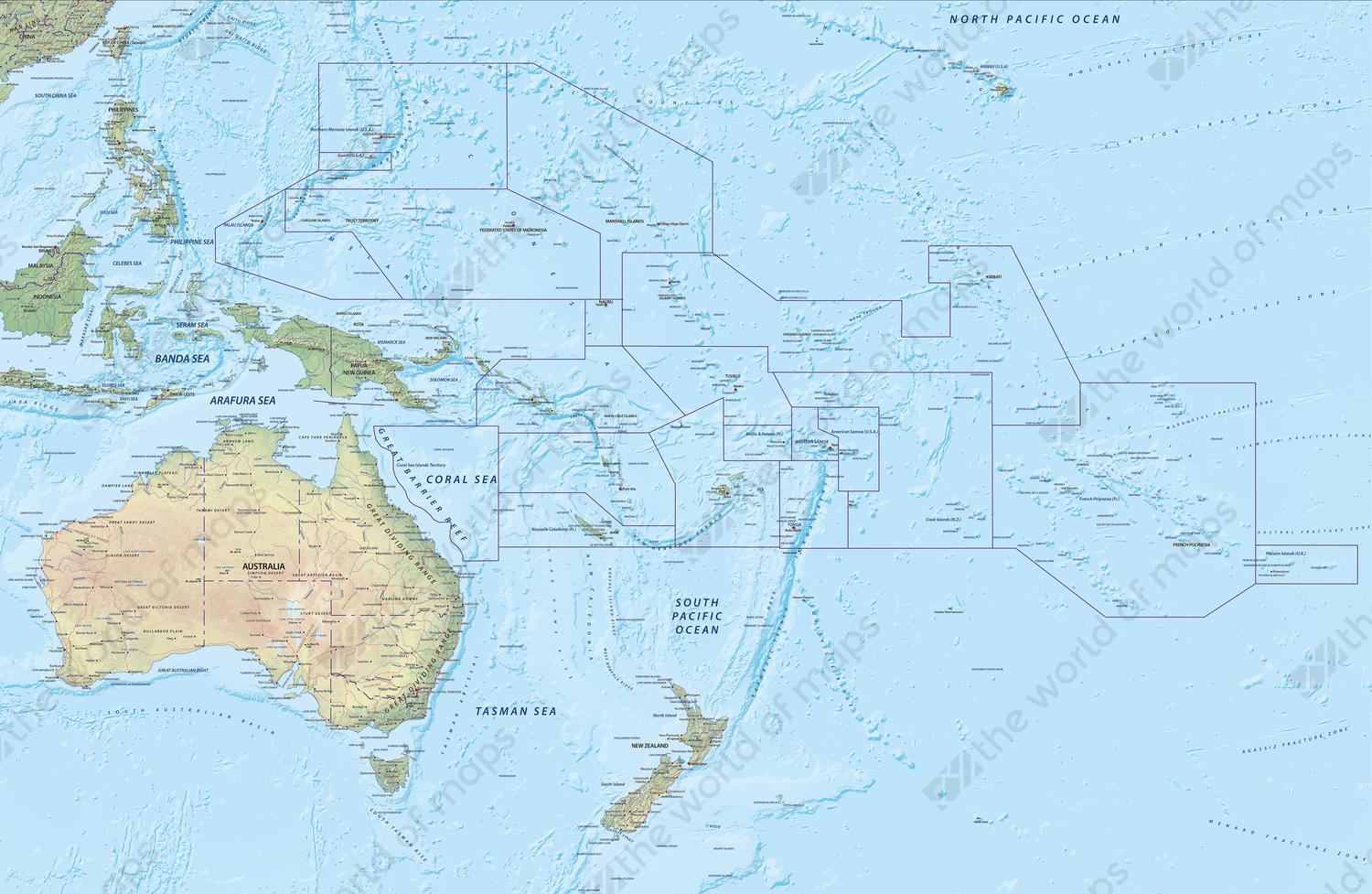 I want to customize this map
Why to buy?
Detailed digital English-language physical map
Shows the altitude differences on land as well as on the seabed
A huge part of the map consists of oceans with small islets
Additional information
A detailed digital map of Oceania with all countries, major cities and roads. In English.