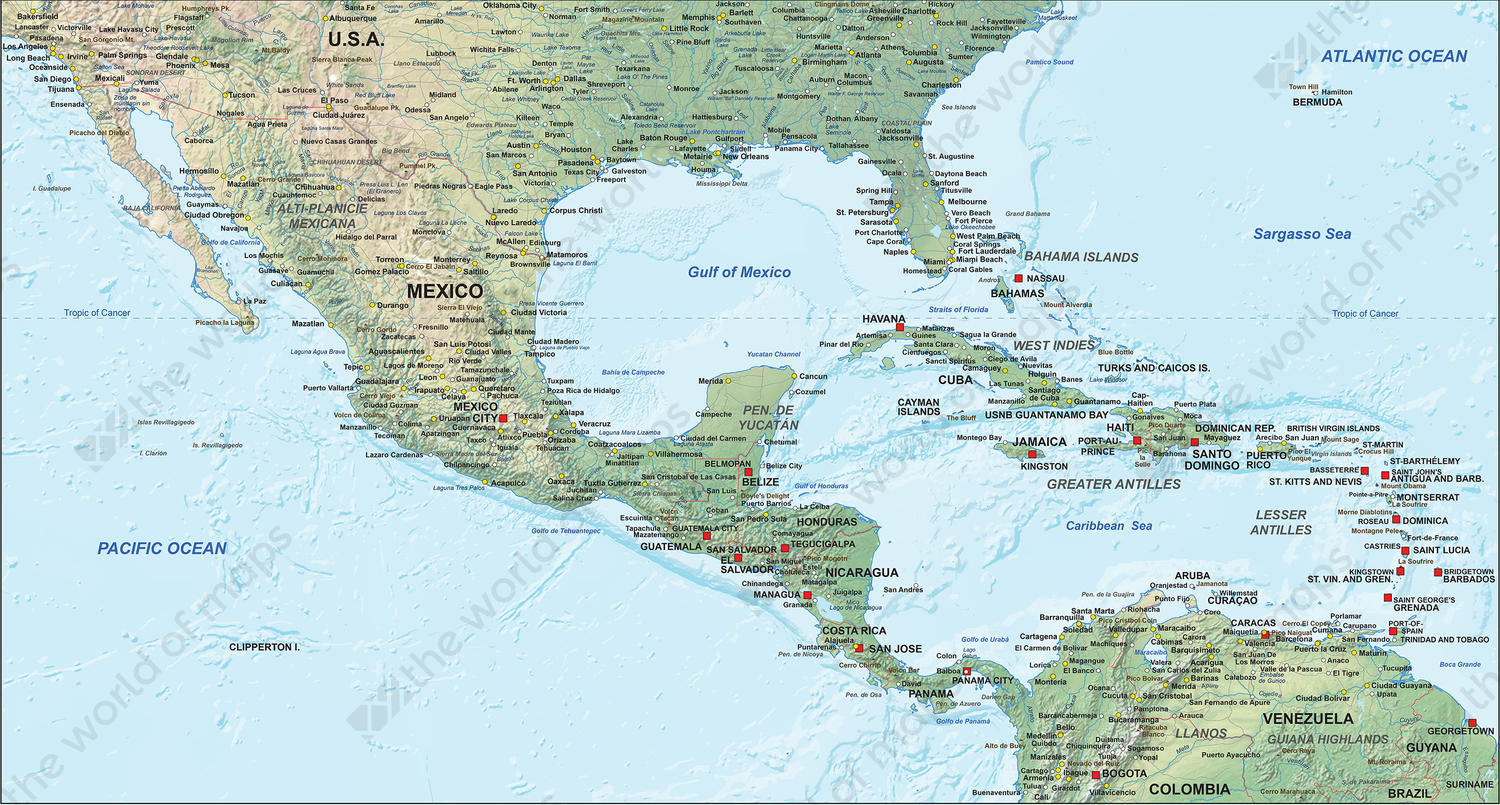 I want to customize this map
Why to buy?
Includes all names of seas, rivers, countries and major cities
With clear internal and external boundaries in red and blue
Detailed physical map of Central America in English
Additional information
A very detailed and comprehensive physical map of Central America with terrain shades. The map has a beautiful colour combination, a contemporary look and is in English.
The countries, capitals, larger and smaller cities, waters, rivers, main roads, mountain ranges and their names are clearly displayed.
There is a vector sample as well as a jpg sample downloadable. The vector sample is a default that shows the structure, layers and details of the file as provided. It does not display the exact image of the map itself.