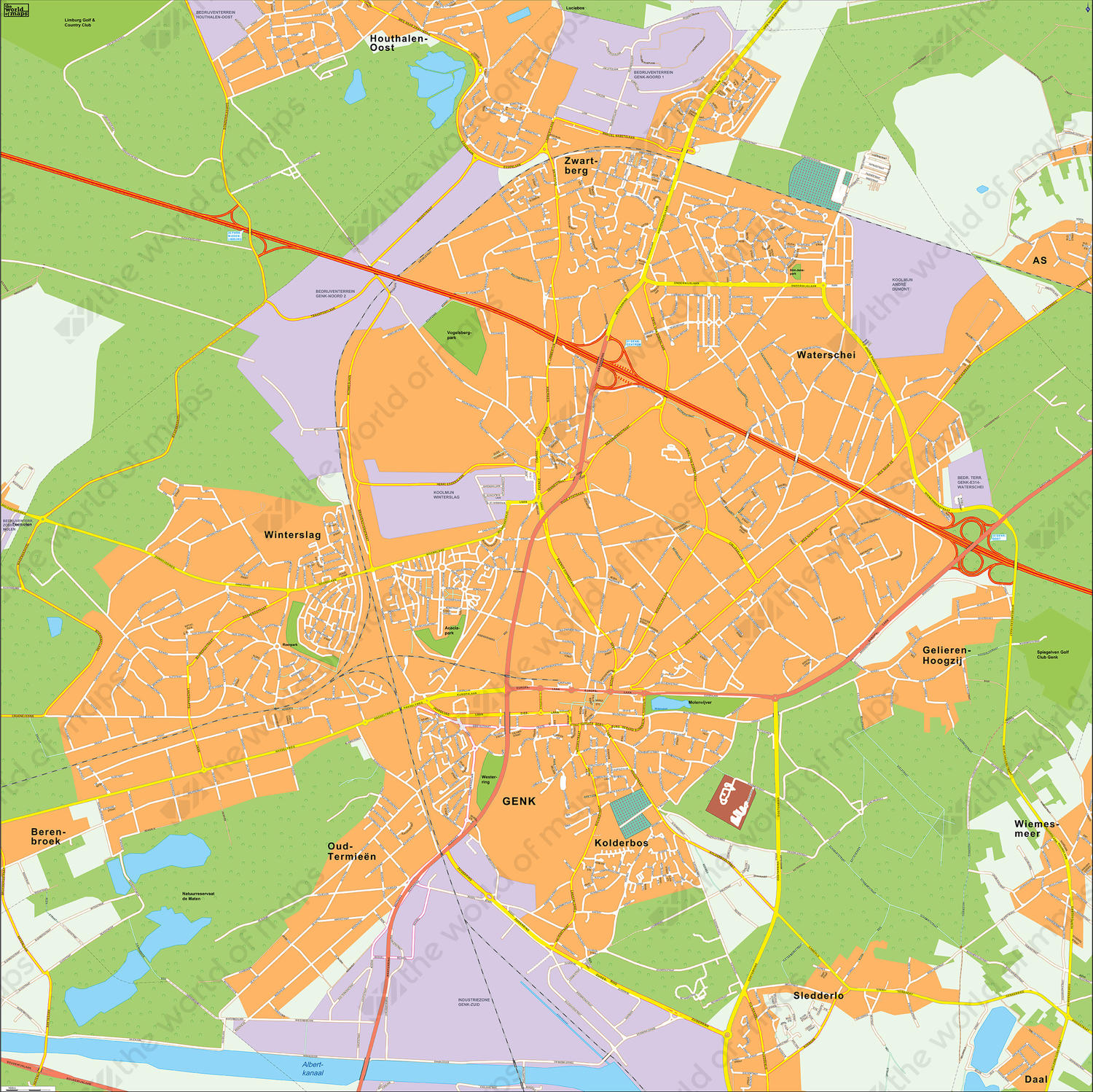 I want to customize this map
Why to buy?
Colourful digital city map in mostly orange, green and purple
All colours represent a different type of land use
Clear, showing almost all street names
Additional information
Digital city map of Genk. Containing almost all streets. Easy to read. Clear, contemporary design.