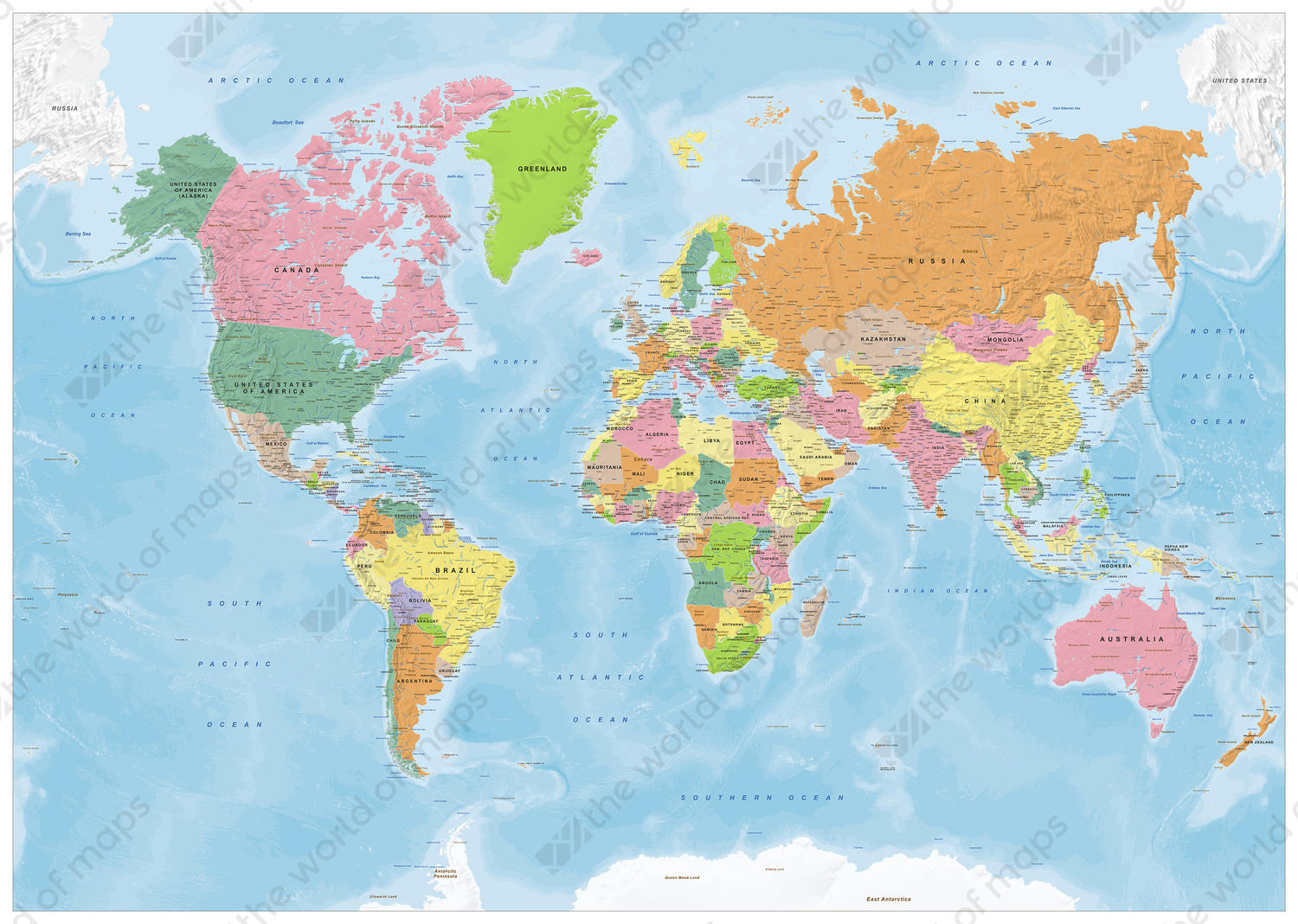 I want to customize this map
Why to buy?
World map in the Van der Grinten projection
Highly detailed
Extensive place name coverage 
Additional information
Digital political world map with sparkling colours in the English language. The map is designed and produced by our own publishing house and can be completely customised to your wishes. For example, colour options, projection styles, and information needs.