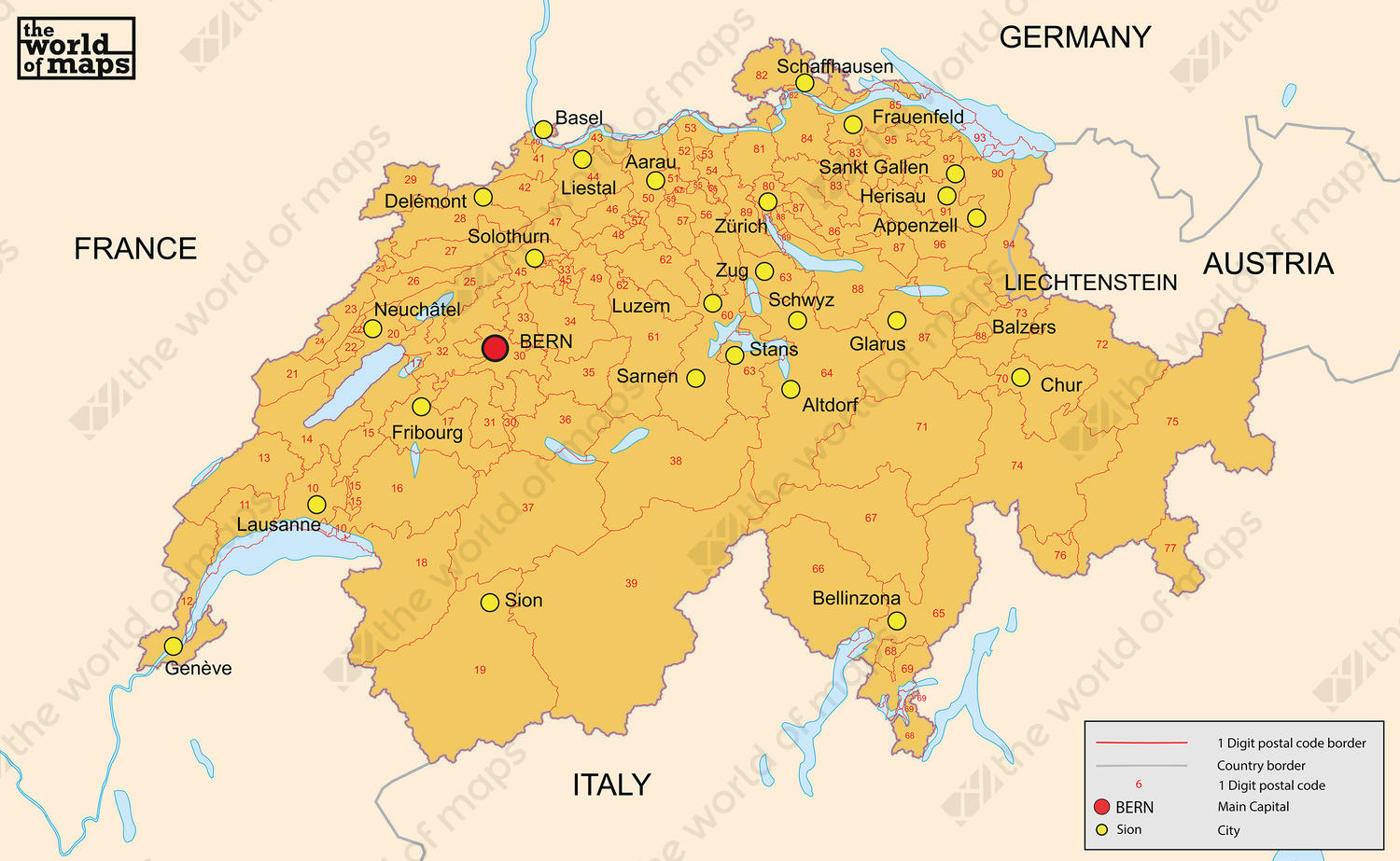 I want to customize this map
Why to buy?
All European countries are available in this style in our webshop
All postcodes are separately clickable
Shows a clear overview of the zip code areas with their boundaries and numbers
Additional information
Transparent 2-digit postcode map of Luxembourg. English. With clear legend overview.