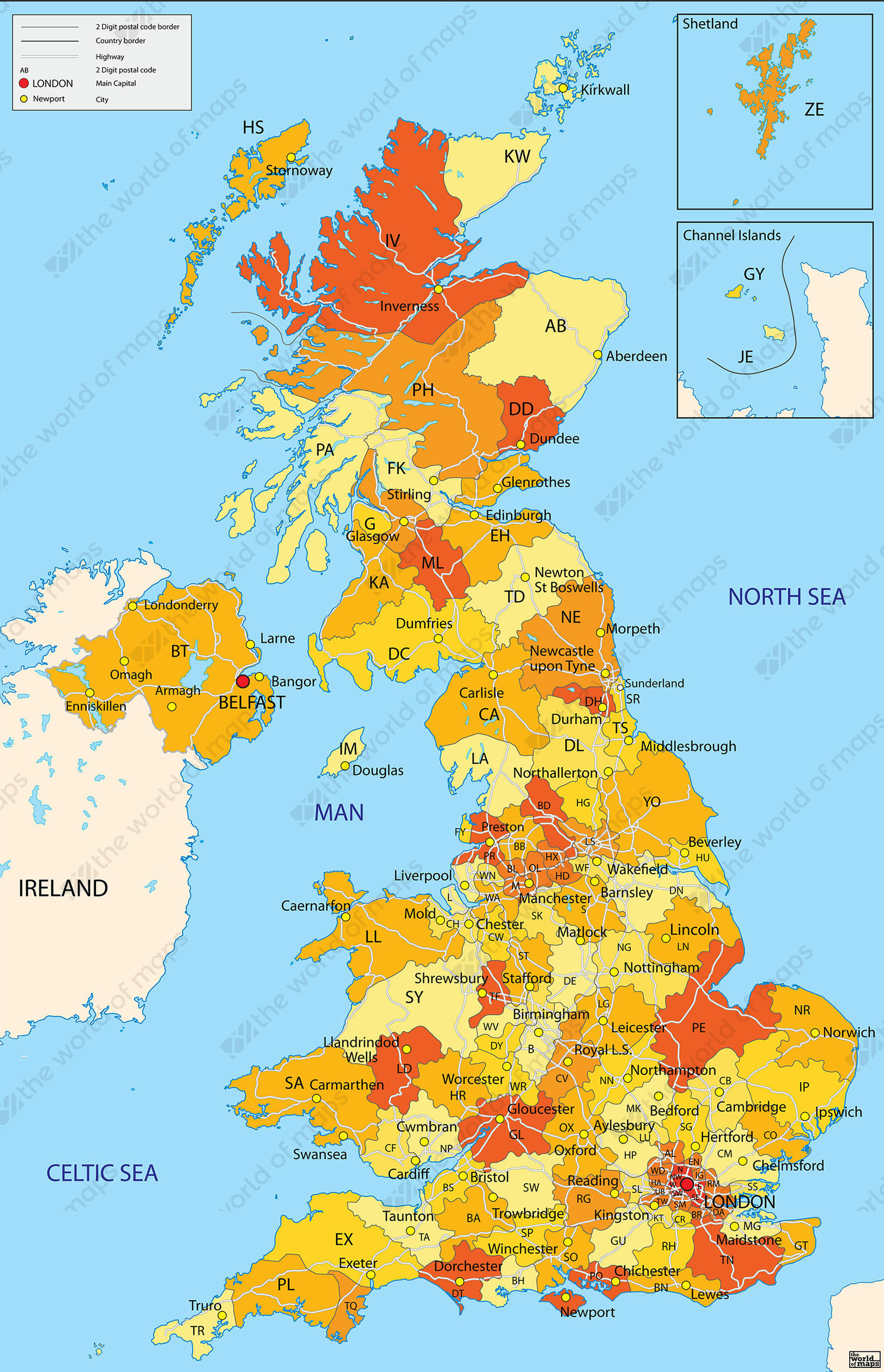 I want to customize this map
Why to buy?
Shows the first two capital letters of all zip codes
Each zip code area also has its own colour
Beautiful warm colours
Additional information
Digital ZIP code map of the United Kingdom in English. All postal code areas are distinguished by colours.