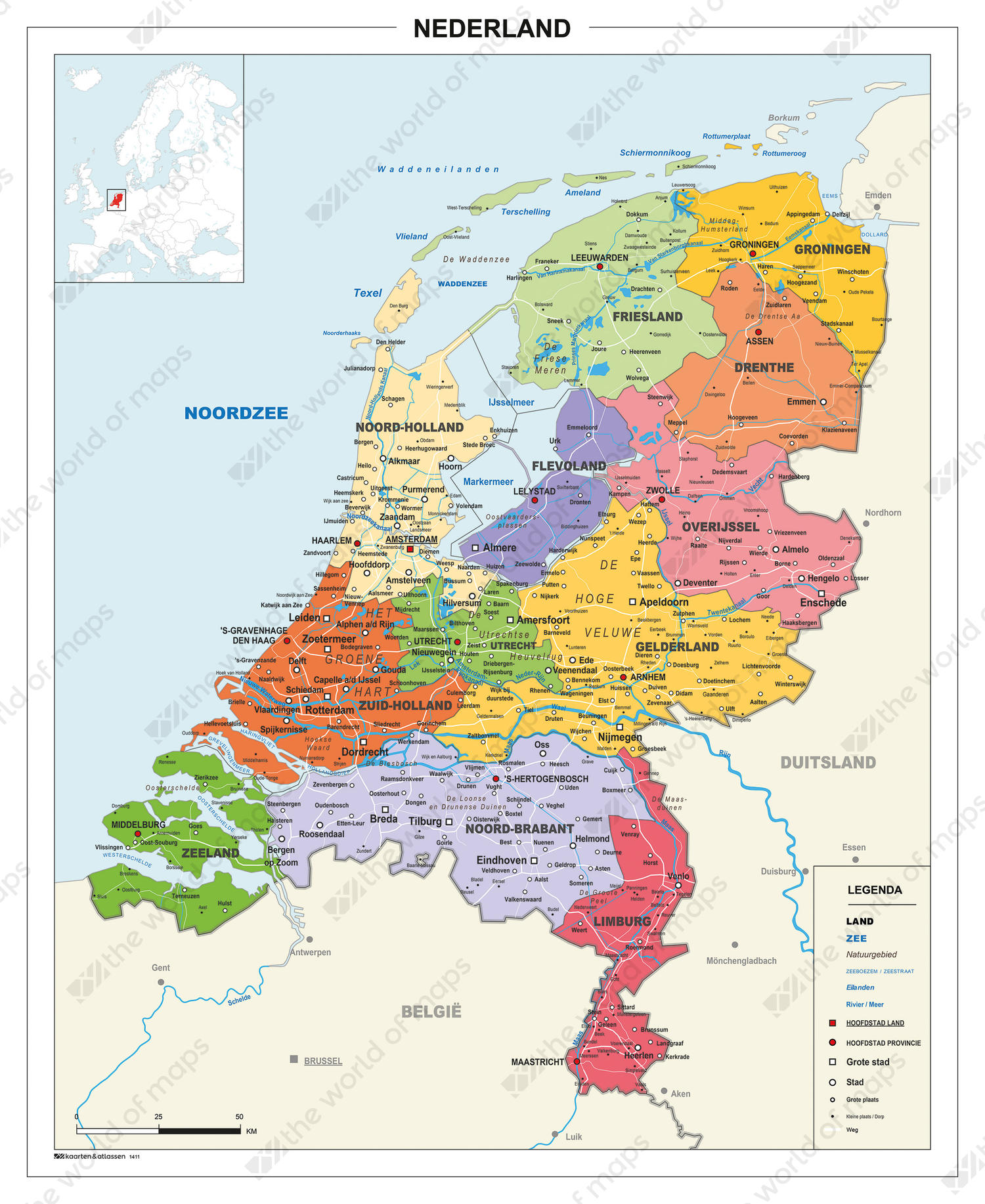 I want to customize this map
Why to buy?
Provinces are clearly depicted by the different colours
Clear digital map showing all the main cities
Waters, nature reserves and roads are displayed
 
Additional information
A basic digital map of The Netherlands with an easy to read design. This map was initially created for secondary schools. It's also ideal for e.g. in the office or another working environment. All provinces, county capitals, larger cities, waters and regions are displayed.