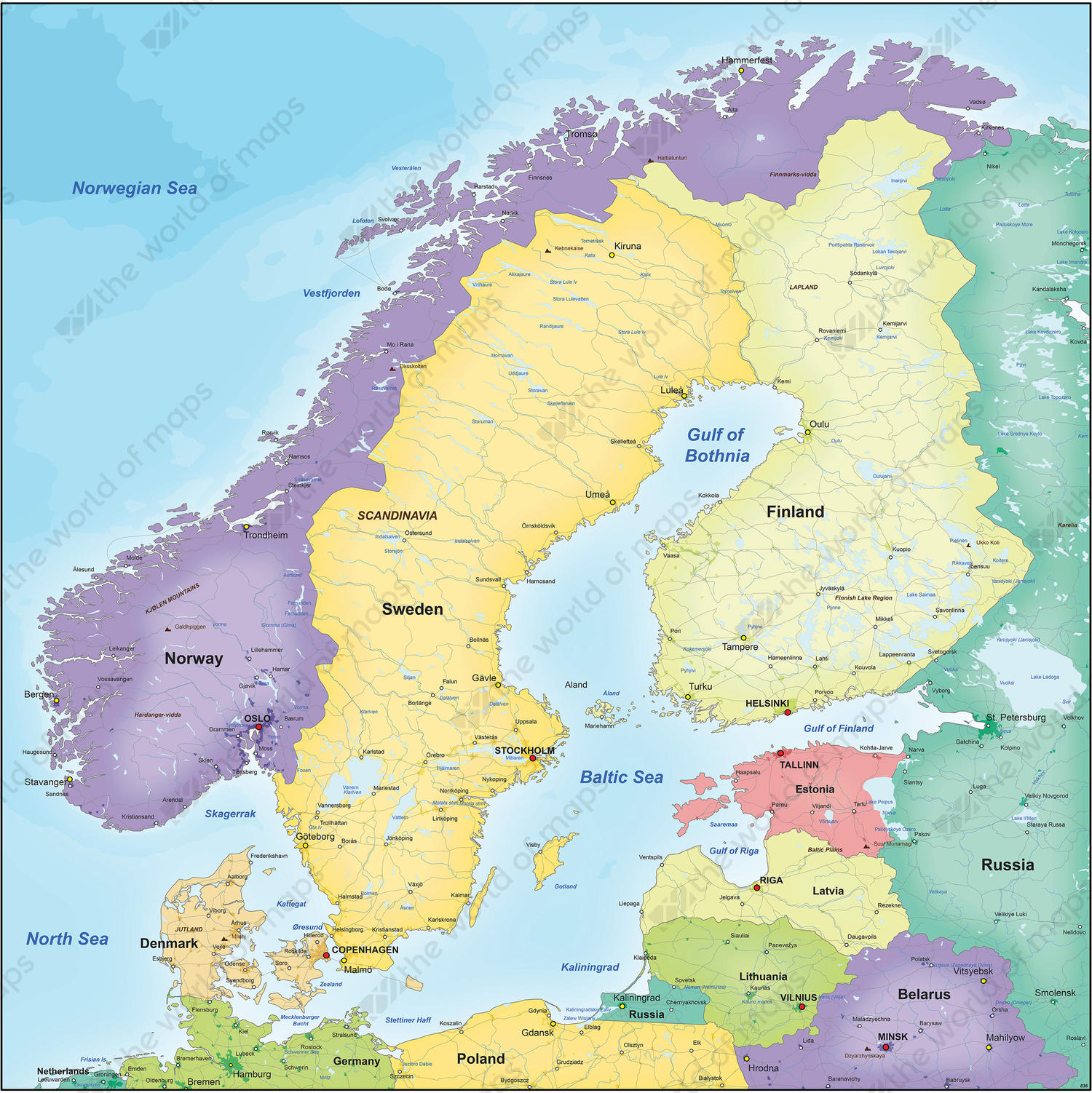 I want to customize this map
Why to buy?
Map with the Scandinavian countries Norway, Sweden, Denmark and Finland
As an option, Iceland can also be added on the map 
The Bothnian Bay and the Baltic Sea are beautifully displayed
Additional information
Digital political map of Scandinavia. With capitals, cities and many other places, roads, seas, rivers and urban areas. In English.