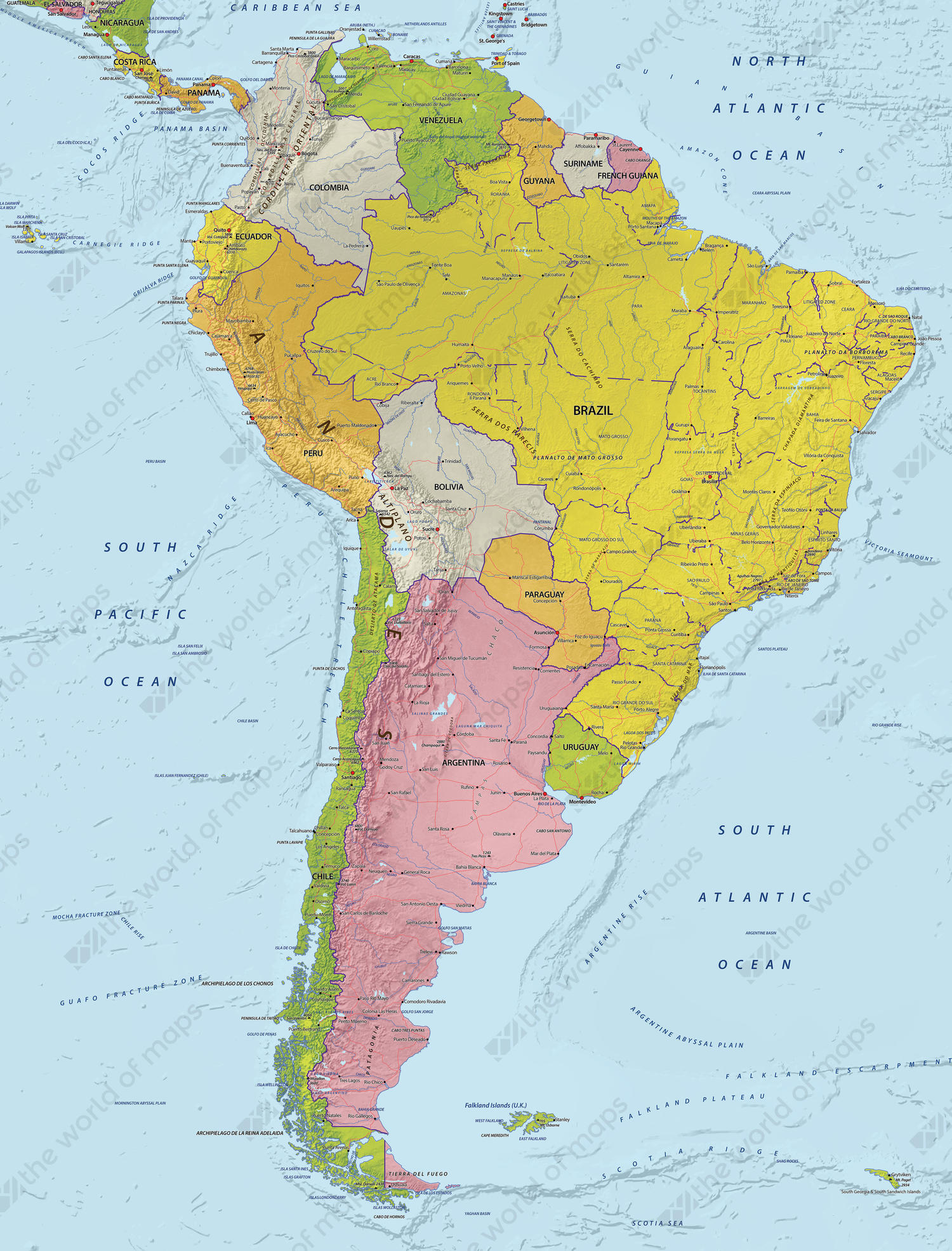 I want to customize this map
Why to buy?
Terrain map in English 
All mountains are displayed, both on land and in water
Detailed map with all countries, main cities and roads
Additional information
A detailed map of South America with all countries, major cities and roads. The map also shows all the mountain areas of the continent. In English.