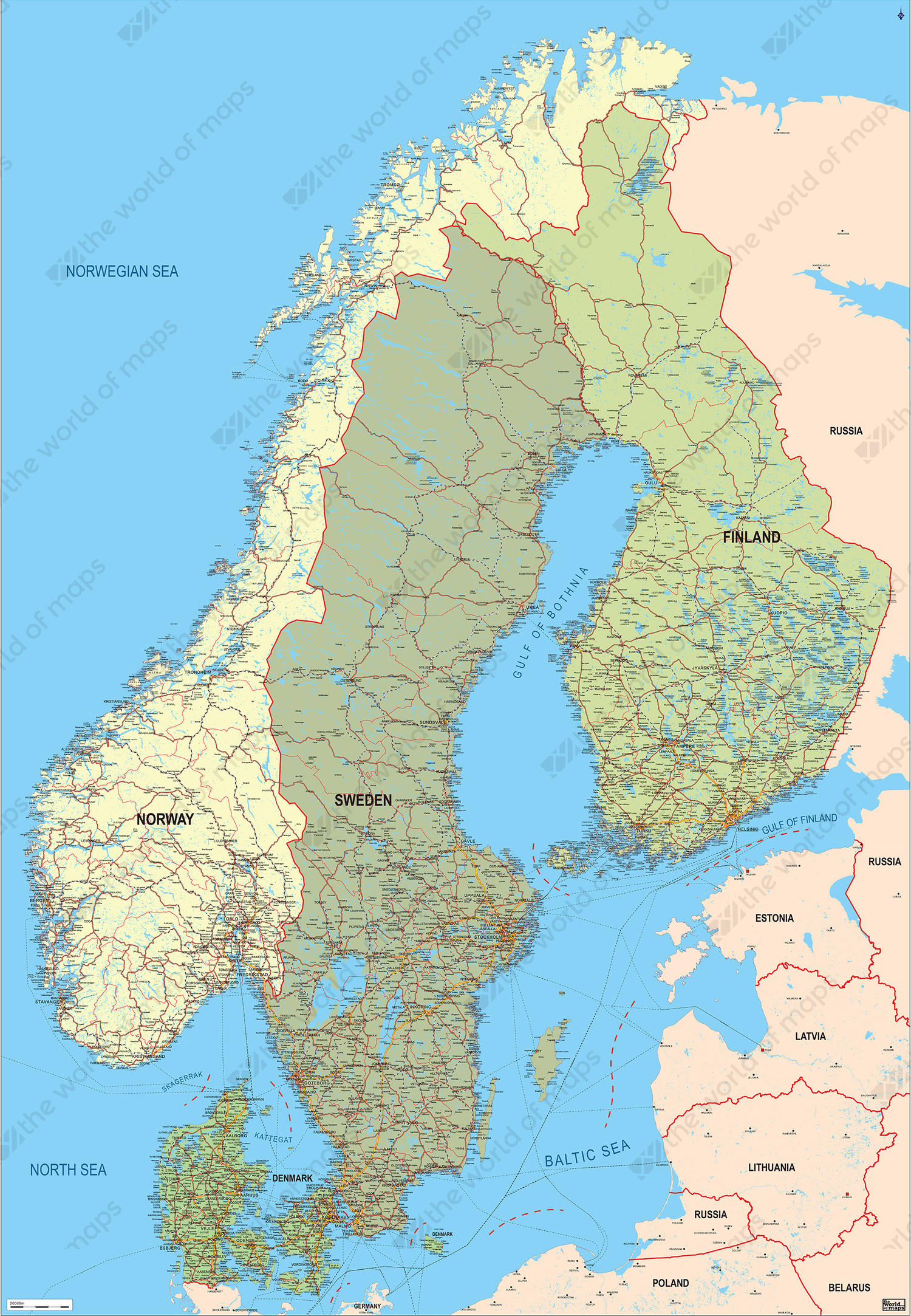 I want to customize this map
Why to buy?
A nice digital political map Scandinavia
Norway, Sweden, Finland and Denmark each have their colour
With many places, main roads and railways
Additional information
Political digital map of Scandinavia. The map shows all Scandinavian countries, many places, water features and roads. In English.