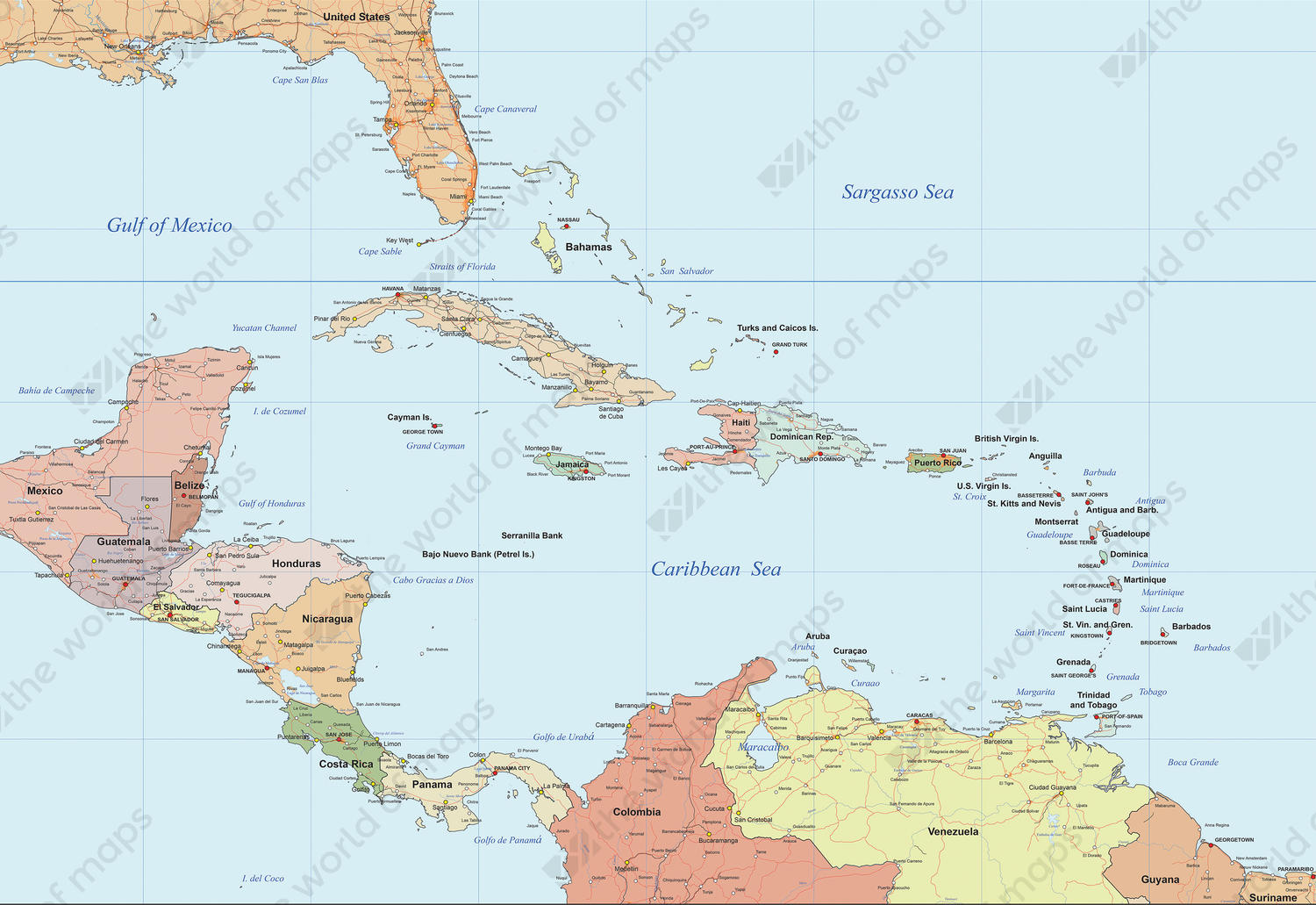 I want to customize this map
Why to buy?
Detailed digital map with all countries, main cities and main roads
Shows the entire Caribbean area
Soft terracotta colours and light blue sea tones
Additional information
Detailed digital map of Central America in English. With countries, major cities and highways. Also, covers the entire area of the Caribbean.