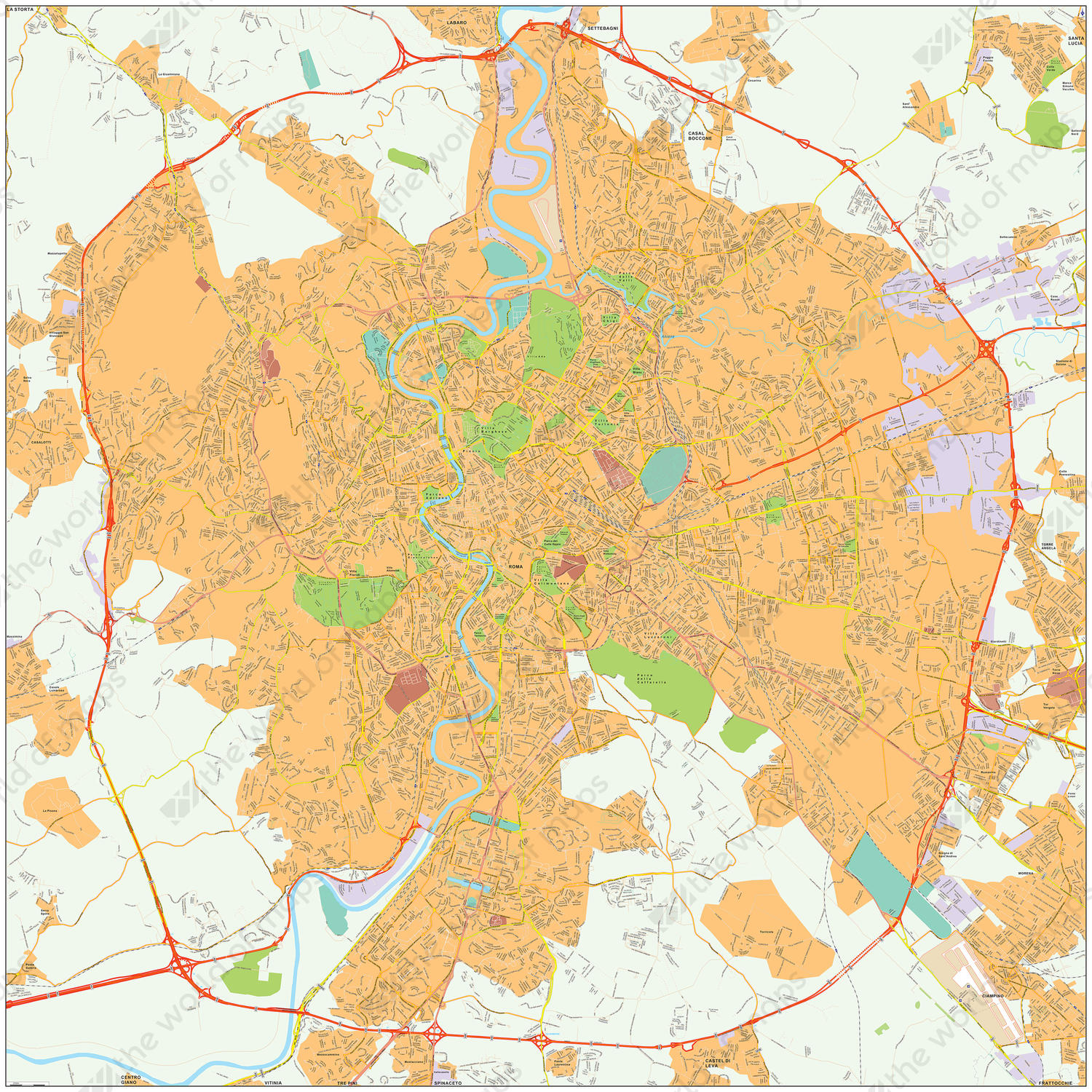 I want to customize this map
Why to buy?
Beautifully highlighted city map, showing the cities ring road in red
The different types of land use are made visible through colour
Informative and decorative digital city map of Rome
Additional information
Digital city map of Rome. Displaying almost all streets. Clear, contemporary design.