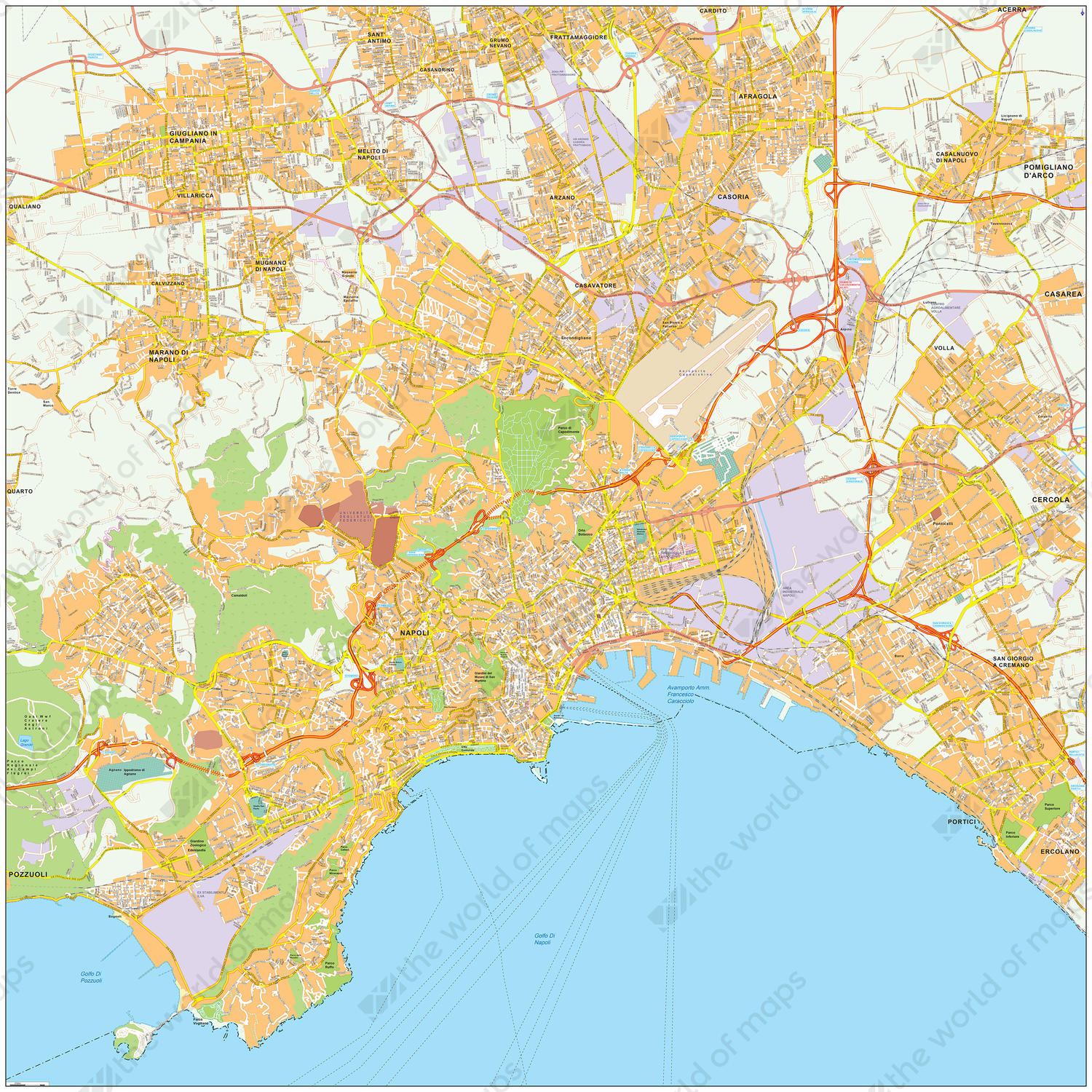 I want to customize this map
Why to buy?
With waterways, roads and railways of Naples and the surrounding area
Colourful and contemporary digital city map
Shows the variety in land use, including green areas, industry and waters
Additional information
Digital city map of Naples. Displaying almost all streets. Clear, contemporary design.