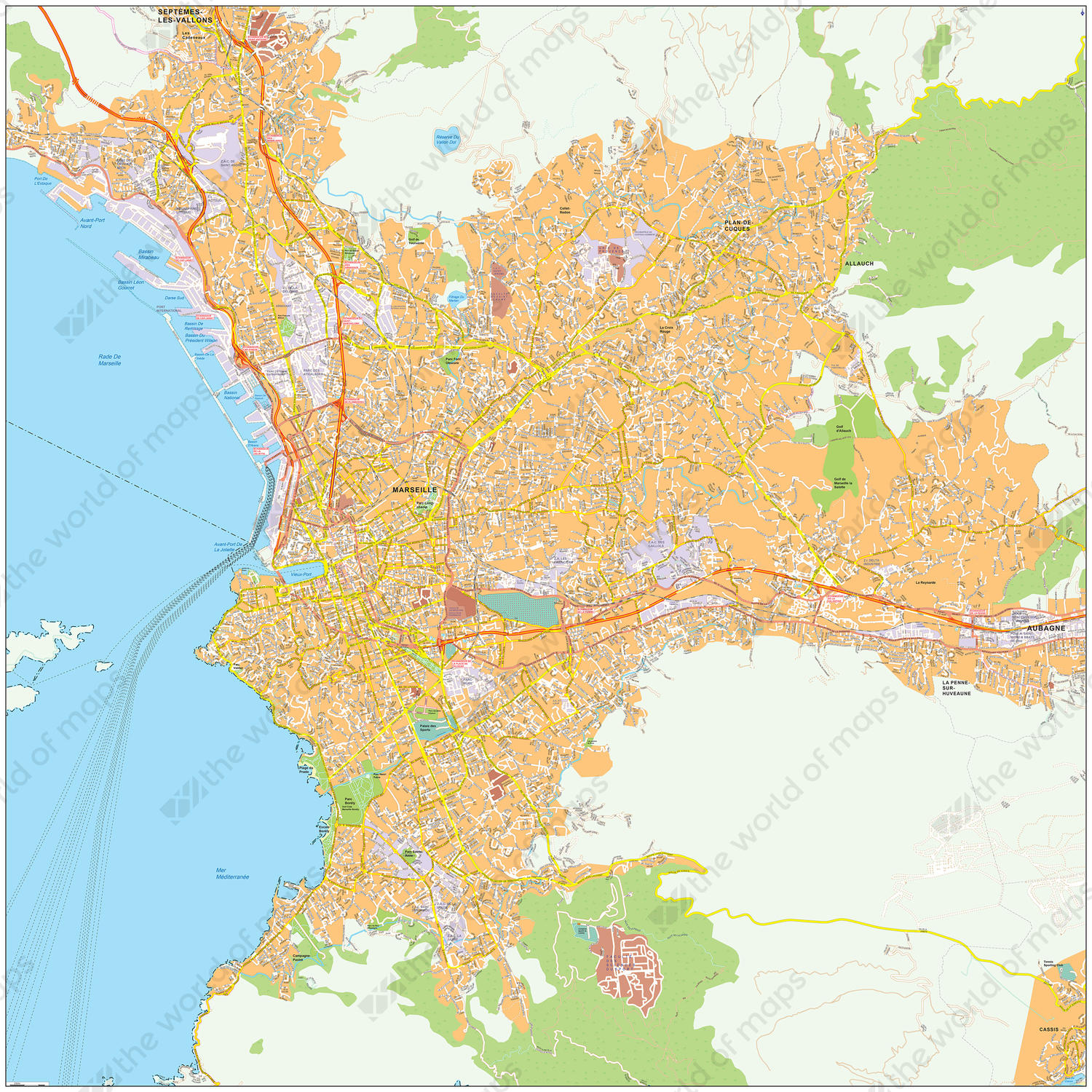 I want to customize this map
Why to buy?
All different roads are indicated by a separate colour
Displays various forms of land use such as natural areas, industry and urban development
Nicely highlighted digital city map of Marseille
Additional information
Digital city map of Marseille. Displaying almost all streets. Clear, contemporary design.